| | |
| --- | --- |
| Guests | 8 |
| Bedrooms | 4 |
| Bathrooms | 3 |
| Allows Pets | Yes |
| Property Size | 2,200 sq. ft. |
Property Info
THIS PROPERTY ONLY RENTS ON A SATURDAY TO SATURDAY SCHEDULE - 7 NIGHT MINIMUM REQUIRED

ROOM LAYOUT:
1st Floor- Kitchen, Living Room, Dining Area, Half Bath, Screened in Porch, Large Deck
2nd Floor- One Queen bedroom with en suite Stall Shower Bathroom, King Bedroom with en suite Half Bathroom
Lower Level- Full Bedroom, Twin Bedroom, Twin Day Bed in Living Area, Full bathroom with Tub/Shower and Laundry
DOGS PERMITTED? Dogs are considered at this property. All dogs must first meet our Pet Guidelines to be considered. J2
This is a traditional lakeside A-frame camp that has been expanded and renovated into a well appointed full-sized home. Greeting you upon entry into Lakeside Lilys is a large open combination of living room, dining area and kitchen. The kitchen is well appointed with modern appliances, granite counters and a copper topped bar area with stools for socializing. The living room area has a TV with DVD and basic cable as well as comfortable sofa, chairs and even a piano! A sliding glass door goes outside to a screened porch area and a large deck overlooking the large yard and great water views. A half bath finishes out the level.

Outside, at the waters edge, there is a small pier style dock to fish from and a swim float 100 yards out in the water that is deep enough for diving. The area near the dock has plant life and is shallow so you can use the included pedal boat (or rent a kayak, canoe or small fishing boat) to get out to the float where it is deeper and plant free and to explore the pond. Enjoy quiet evenings at the waterside outdoor fire pit roasting marshmallows and telling stories.

This property is great for the 8 person group. Located near the coast in beautiful Lincolnville, Maine. Coleman Pond is a good sized body of water with good swimming and fishing. It takes about 15 minutes to be in scenic downtown Camden or 20 minutes to be in the equally beautiful Belfast.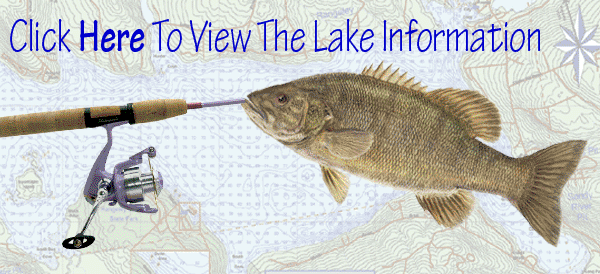 Details
BOATS INCLUDED? None, however if you are looking to rent kayaks, Maine Sport or Ducktrap Kayaks offer those and can deliver them to the Property.

FISHING TRIPS: This is a great property to go fishing from. Maine Guide Mike Kinney can take Guests fishing and will pick them right up at the dock in his boat. Contact Mike through his website at http://mikekinneymaineguide.com/ to reserve a guided fishing trip on Coleman Pond.
LINEN/TOWEL RENTAL FEE: Yes, a linen/towel towel rental fee of $150 per rental applies. Guests may add additional towels or bed linens through the reservation process. Learn more about our linen & towel rentals on the Rental Guidelines Page of our website.

SECURITY DEPOSIT: No, the owner of this property does not require a security deposit, however, guests are still financially responsible for non-accidental damages at the property.

PROPERTY SPECIFICS:
Cleaning: The property will be cleaned before and after the rental. Above normal cleaning charges will be billed to guest at $30 per hour
Air Conditioning: No, however there are fans in all bedrooms
Heat Source: 2 Monitor heaters
Washer & Dryer: Yes
Dishwasher: Yes
Coffee Maker: Yes, Standard Automatic Drip with Filters
Internet Access: Yes, with Wi-Fi
TV: 2 TV`s with basic cable service, 1 DVD player (TV Operation Instructions)
Grill: Propane Gas Grill
Usable Fireplace or Wood Stove: No
Outdoor Firepit: Yes - renter must supply wood
Water Source: Well water (okay to drink from tap)
Trash Removal : Included with rental
Closest Shopping Village: Camden, 8 Miles away
Number of Restaurants within 10 Miles: 25 Plus
Water Frontage: Direct pond frontage
Beach Access: No Beach
Dock/Pier Access: Yes, Dock and swim float
Additional Amenities: Minimum Standards List
Exploring Area
Google Map
Calendar
Aug - 2017
S
M
T
W
T
F
S

1

2

3

4

5

6

7

8

9

10

11

12

13

14

15

16

17

18

19

20

21

22

23

24

25

26

27

28

29

30

31
Sep - 2017
S
M
T
W
T
F
S

1

2

3

4

5

6

7

8

9

10

11

12

13

14

15

16

17

18

19

20

21

22

23

24

25

26

27

28

29

30
Oct - 2017
S
M
T
W
T
F
S

1

2

3

4

5

6

7

8

9

10

11

12

13

14

15

16

17

18

19

20

21

22

23

24

25

26

27

28

29

30

31
Nov - 2017
S
M
T
W
T
F
S

1

2

3

4

5

6

7

8

9

10

11

12

13

14

15

16

17

18

19

20

21

22

23

24

25

26

27

28

29

30
Reviews
Write a Review
Bruce
Shoreham, US
Reviewed: Jul 9, 2017
Property Manager
On the Water in Maine was wonderful to work with from the beginning to end.
Property
Lakeside Lily was a perfect house. This our third house rented on Coleman Pond and the best. It had plenty of sleeping room and very comfortable beds and pillows. the kitchen is well stocked with appliances and a refrigerator with ice making. The porch has a screened room which makes it ideal to sit out anytime of the day. Plenty of fans needed. The house is a very comfortable house that is well maintained.
Shari
Franklin, US
Reviewed: Jul 1, 2017
Property Manager
Everyone in your agency was very informative, helpful and friendly. Great overall experience!
Property
The house suited our group of six. I liked that the sleeping quarters were separate from the living area so everyone was able to get a good nights sleep. There was also plenty of bathrooms and 2 showers to accommodate everyone.
Cheryl
Maynard, US
Reviewed: Jun 12, 2017
Property Manager
THIS IS MY SECOND YEAR RENTING FROM ON THE WATER AND HAVE BEEN VERY PLEASED WITH THE SERVICE VERY ACCOMADATING WITH WORKING WITH ANY CHANGES IF NEEDED FREQUENT E-MAILS TO REMIND ME OF UPCOMING THINGS THAT NEED TO BE DONE BEAT PLACE TO FIND ON THE WATER VACTION HOMES IN MAINE WILL DEFINENTLY BE BOOKING AGAIN WITH ON THE WATER
Property
LAKESIDE LILLY"S IS A WONDERFUL HOUSE RIGHT ON THE POND IT WAS FUN RIDING IN THE PADDLE BOAT HOUSE IS VERY CLEAN AND WELL STOCKED WITH EVERY THING YOU WOULD NEED LOVED SITTING OUT ON THE PORCH AND WATCHING THE SUNSET OVER THE POND VERY CONVENT LOCATION TO GET TO THE SURROUNDING TOWNS NICE FIRE PIT TO MAKE A FIRE AND LOOK OUT ON THE POND AREA VERY QUITE WHEN WE WHERE THEIR FOR TWO WEEKS STARTING MEMORIAL WEEKEND
Kathleen
Falls Church, US
Reviewed: Sep 23, 2016
Property Manager
Very friendly, professional and responsive.
Property
We loved the quiet location and the amenities in the house especially the washer dryer for all the wet towels and clothes.
Virginia Katie
Fairport, US
Reviewed: Aug 17, 2016
Property Manager Property
Liane
Sudbury, US
Reviewed: Jul 26, 2016
Property Manager
The staff at On the Water in Maine were all kind and easy to deal with, and they did everything to ensure we had a perfect stay! Definitely one of the nicest rental agencies we've encountered!
Property
The house was delightful. A perfect, storybook lake cottage, set right on Coleman Pond. The owners have decorated with charming furnishings and little "touches" such as stenciled designs and adorable knickknacks that give the place a truly homey feel. There was ample room for the eight of us to spread out and enjoy the main family room, which has a large sofa set and TV, and our sons loved the antique piano! We enjoyed the wonderful, updated kitchen; the ample seating for meals, and the spacious layout, which provided wonderful views of the water and delightful breezes. The beds were all comfortable, and there were plenty of fans, including overhead ceiling fans, to keep us cool. The grounds are lovely and included a partially-screened deck and a large, private yard directly fronting the pond. Our boys loved using the paddleboat and swim float, and we rented kayaks to explore further. There is also a firepit, and we enjoyed building bonfires at night. The housekeeping was meticulous - we arrived to a spotless home, which was a delight. We would definitely return to Lakeside Lily's on our next visit to Maine!
Stephen
Springvale, US
Reviewed: Jun 25, 2016
Property Manager
This was our first time renting with On The Water. The experience was extremely positive from point of reservation to check out! You totally fulfilled on your commitments. We look forward to renting wth you again!
Property
Our family had a fabulous time at Lakeside Lily's! The view was exceptional and we thoroughly enjoyed our coffee each morning on the screened porch. Easy access to the water made our daily kayaking adventures most enjoyable! Accommodations were comfortable and the home was well equipped. A very warm and welcoming cottage like feel. This was the perfect location to spend lots of quality family time. We loved our stay!
Stephen
Reston, US
Reviewed: Sep 12, 2015
Property Manager
From start to finish, our experience with On the Water with Maine was marked by attention to detail, courtesy and prompt follow-through. Thank you for your responses to our requests. Ben was most amenable in providing the additional boat which we rented and in walking us through the property's features. His knowledge of the home we rented was amazingly in depth. We will look forward to renting with you all again.
Property
We thoroughly enjoyed the amenities found within and from the property at Lakeside Lilys. The home is very well furnished with everything that one (or 8 in our case) would need. Our 4 grandchildren were ecstatic with the access to the pedalboat, fishing, and swimming in Coleman Pond. The three youngest also enjoyed the swings and all of us had a great time creating s'mores at the firepit. Thanks so much for offering your home for rent!
Jennifer
Glenside, US
Reviewed: Jul 27, 2015
Property Manager
All of the staff at On the Water in Maine were always very professional and helpful in their communications. We were sent an email before our arrival with great suggestions of places to check out and visit during our stay. I was also impressed that they sent us an email prior to our departure warning us about potential traffic issues on the day of our departure. We would definitely rent from them again!
Property
Our family had such a wonderful week staying at Lakeside Lillys! The screened in porch was the perfect place to eat our breakfast while taking in the lake views, and listening to the loons. We ate dinner every night out on the deck, and the firepit was perfect for roasting s'mores. The kids loved swimming off the floating dock, and Coleman Pond was the perfect size for kayaking. There was plenty of room for all 6 of us to spread out, and the kids loved having their own rooms down in the lower level. The house is located in such a convenient location to explore Lincolnville Beach, Camden and Belfast, all short drives away.
Laura
Dauphin, US
Reviewed: Jul 18, 2015
Property Manager
On the Water in Maine was awesome. I had changes in who was coming on vacation and they were very attentive and understanding with all the changes.
Property
We enjoyed the playground perfect for our 3 year old. The pond was also amazing and we loved how close it was to the beach and towns. Also the house had everything available from paper plates to trash bags.
Anita
Centerview, US
Reviewed: Oct 9, 2014
Property Manager
Everything was great! Easy to work with,friendly,honest.
Property
Loved the kitchen/dining area the most, it was where we all 6 congregated. The view was great! Had hoped to spend some time out on the deck and waterfront, enjoying s'mores, but never got home early enough, or it was raining. Loved the decor ... lots of interesting wall hangings, etc.!
Cynthia
Forestport, US
Reviewed: Oct 4, 2014
Property Manager
Our family was referred to On The Water in Maine by two local business owners. We have rented 3 properties over the past two years with On the Water in Maine and have not been disappointed. The staff is very efficient, courteous and attentive. We have vacationed in Maine for 15 years and have found renting a home the best value for our lifestyle.
Property
Lakeside Lilly's was located on a quiet pond on a quiet dead end road, this is exactly what we were looking for. The house was spacious and had been updated, yet retained its "campy" feel. The property was very clean and comfortable.
Virginia
Schenectady, US
Reviewed: Sep 15, 2014
Property Manager
You guys were very professional and easy to work with. You kept us in the know the entire way.
Property
Perfect family retreat. The accommodations were very comfortable and well equipped.
Alison
Somerville, US
Reviewed: Aug 18, 2014
Property Manager
These guys make it really easy to have a great vacation. Super organized and friendly - On the Water in Maine is great!
Property
We love this house for use with young kids. It is super quiet. There is plenty of room to play inside and out. The kitchen is great. Of course the location and the pond/dock/float are amazing.
Michael
Williamsport, US
Reviewed: Jun 21, 2014
Property Manager
Staff was friendly and easy to work with. Helped us with a minor reservation issue at the last minute. Would definitely recommend them. :)
Property
The house was beautiful and well maintained. Having access to the water with the peddle boat and swimming docks was a plus! I just wish it was a little closer to town. Otherwise we loved it! Thank you!
Alison
Somerville, US
Reviewed: Sep 1, 2013
Property Manager
Property
The house is gorgeous. The paddle boat and the swings were a huge hit with the kids.
Peter
Essex Fells, US
Reviewed: Aug 4, 2013
Property Manager Property
Alix
fredrickton, CA
Reviewed: Jul 29, 2013
Property Manager Property
Julia
Bangor, US
Reviewed: Jul 6, 2013
Property Manager Property
Disclosures
Smoking Is Not Permitted anywhere on or inside of any of our rental properties nor are those who may partake in tobacco smoking allowed to occupy any of our properties.

Occupancy may not exceed what is posted for each home. Maximum occupancy could include infants and children.

Amenities offered through On the Water in Maine Inc. are not available at all the properties we offer for rent. Boat Rentals through Maine Watercraft Rentals Inc. are offered Sunday morning to Friday after 4pm and include free delivery to the property. Check with an agent to find out what boats are available to rent at this property, or, when you process the booking here online, only the boats available for the property will be listed as available to rent.

Please see our Rental Guidelines Page for further questions regarding how to book this property and additional charges and fees. Contact a reservation agent for more details or to ensure you are booking the right property for you.
Town Info - Lincolnville & Searsmont
Lincolnville is on the coast with lakes, ponds and the ocean beaches - while Searsmont is inland from Lincolnville and has several great ponds and lakes with great fishing. At popular Lincolnville Beach, sections of sand and pebbles (depending on the tide) draw visitors for play and relaxation. The shallow water is ideal for wading on a warm day.
Learn More