| | |
| --- | --- |
| Guests | 6 |
| Bedrooms | 2 |
| Bathrooms | 2 |
| Allows Pets | Yes |
Property Info
ROOM LAYOUT:
First Floor- Kitchen, Living Room, Queen Bedroom with en suite Stall Shower Bathroom, Twin Bunk Bedroom with en suite Tub Shower Bathroom, Covered Porch
Basement- Laundry
DOGS PERMITTED? Dogs are considered at this property. All dogs must first meet our Pet Guidelines to be considered. OA
Located on serene and beautiful Hobbs Pond in Hope, this updated cottage with newer furnishings gives the appeal of the great north woods of Maine while being minutes from the coast and village of Camden. Half-way along a dead-end camp road, the cottage is near the core of Hope Village with its historic General Store, as well as within walking distance to the Hatchet Mountain Publick House, a great local eatery and pub.

The focal point of this great cabin is the dock that leads out onto Hobbs Pond. A great spot for fishing, swimming, and boating; Hobbs Pond has a launching ramp so you may launch your boat or one of our rental boats.

With lots of games, cable television, and high-speed internet access, all that you need to hunker down and relax on vacation is here.
Outside, a covered porch overlooks the lake and dock. This is a great vacation spot for a small family looking to get away but still be close to everything.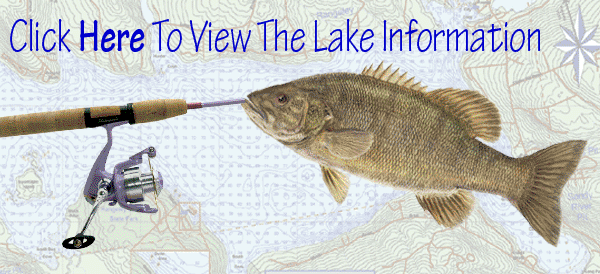 Details
BOATS INCLUDED? None, however our affiliate company Maine Watercraft Rentals Inc. will rent and deliver/pick-up the following boats at the property : 17' Glastron, 17' Tracker Fish & Ski, 13' Boston Whaler, 14' Aluminum Fishing boat w/ 15hp, 12' Aluminum Fishing boat w/ 6hp, Touring Kayaks, Recreational Kayaks, Canoes, Paddle Boards.
Click HERE to view pricing and to reserve a boat.

CLEANING FEE: Not Required.

SECURITY DEPOSIT: No, the owner of this property does not require a security deposit, however, guests are still financially responsible for non-accidental damages at the property.

Property Specifics:
Linens & Bath Towels: Yes, one set of bed linens and one bath towel set for each guest are included (beds are made up prior to guest arrival)
Cleaning: The property will be professionally cleaned before and after the rental. Above normal cleaning charges will be billed to guest at $30 per hour
Washer & Dryer: Yes
Dishwasher: No
Coffee Maker: Yes, Combination standard automatic drip with filters and K-Cup
Air Conditioning: Yes, there is a window AC unit in the main living area only. Fans are in the bedrooms.
Internet Access: Yes, with Wi-Fi
TV: 1 TV with basic cable service
Grill: Propane Gas Grill
Usable Fireplace: No
Outdoor Firepit: Yes, renter must supply wood
Water Source: Well water (okay to drink from tap)
Trash Removal: Included with rental
Closest Shopping Village: Camden, 7.7 Miles Away
Number of Restaurants within 5 Miles: 2
Water Frontage: Directly on Hobbs Pond
Beach Access: Yes, sandy wading area
Dock/Pier Access: Yes, Private Dock
Additional Amenities: Minimum Standards List
Google Map
Calendar
Aug - 2015
S
M
T
W
T
F
S

1

2

3

4

5

6

7

8

9

10

11

12

13

14

15

16

17

18

19

20

21

22

23

24

25

26

27

28

29

30

31
Sep - 2015
S
M
T
W
T
F
S

1

2

3

4

5

6

7

8

9

10

11

12

13

14

15

16

17

18

19

20

21

22

23

24

25

26

27

28

29

30
Oct - 2015
S
M
T
W
T
F
S

1

2

3

4

5

6

7

8

9

10

11

12

13

14

15

16

17

18

19

20

21

22

23

24

25

26

27

28

29

30

31
Nov - 2015
S
M
T
W
T
F
S

1

2

3

4

5

6

7

8

9

10

11

12

13

14

15

16

17

18

19

20

21

22

23

24

25

26

27

28

29

30
Rates
* Rates are subject to change without notice. Pricing excludes taxes, additional options and fees.
| | | | | | |
| --- | --- | --- | --- | --- | --- |
| Season | Starting | Ending | Night | Week | Min Nights |
| Saturday to Saturday | 8/29/2015 | 9/4/2015 | | $950.00 | 7 (Sat-Sat) |
| Off-Season | 9/5/2015 | 10/30/2015 | | $800.00 | 7 (Sat-Sat) |
| Winter | 10/31/2015 | 3/18/2016 | $114.29 | $800.00 | |
Reviews
Write a Review
Charles
Kingston, US
Reviewed: Aug 19, 2015
Property Manager
On the Water owners and staff are the best in the business (my wife and I have been renting camps since the 70's). Highly recommend doing business with the Fords. They set high standards for those they represent and set clear expectations for their guests. The pricing points are kept simple and uncomplicated. If you have a problem or a question, they respond immediately to your concerns. This was our 2nd time renting with them. Both times, excellent service.
Property
Well appointed camp. Kitchen was well stocked with dish ware, eating and cooking utensils. The dining area was spacious. Bedrooms were on smaller side but adequate. Two full baths a plus. Great porch with 2 rockers. I've never seen a camp with a better basement. Very tall ceilings. Looked like freshly poured concrete. Washer/dryer in excellent condition. Would like to have had two more easy chairs in living room. White or light colored curtains plus some additional lighting would have brightened a generally darkened camp. The dock area, grill, fire pit - all good. Having lived in the area for 25 years (1976-2001), we were well aware of the activities available. One of our primary activities was to host some some small barbecues for old friends. They, too, were very impressed with this rental property. Many of them mentioned that they would recommend On the Water to their out of town guests as well.
Wilma
Niagara on the Lake, CA
Reviewed: Sep 18, 2014
Property Manager
Very good communications. Everything was covered well in advance. Boat hire was handled well.
Property
Wonderful location. Great access to the dock. Easy to find. Peaceful . Well equipped. Convenient to go to general store, Camden and beaches. Improvements could be made to lighting in the cabin. Very dark and almost impossible to read anything indoors.
Stephen
Derwood, US
Reviewed: Aug 19, 2014
Property Manager
We found that the Ben was very quick to respond to any concerns or questions we had about the property.
Property
The view onto Hobbs Pond is wonderful. It is a calm pond with only a little boat traffic.
Kevin
Havre de Grace, US
Reviewed: Jul 19, 2014
Property Manager Property
Melissa
Slatington, US
Reviewed: Jul 13, 2014
Property Manager
Had another great year on Hobbs Pond, thank you On the Water in Maine for making it an excellent experience again. When checking in I asked about some local seafood markets and was given five great options and some tips on fresh farmers markets. Great knowledge of the area by your staff. You guys are so easy to work with and make the overall experience so positive--thanks! Love not having to go to the office to check in!!! Let's us get our vacation get started from the minute we arrive--Thanks again On the Water Maine!!
Property
Had another great year on Hobbs Pond, thank you on the water in Maine for making it an excellent experience again. The whole family loved being able to walk out and get right on the water. A private dock to tie up the boats and have the kids fish off of was wonderful. The kids were able to catch some trophy size bass and loved swimming when the fish weren't biting. Beautiful view of the lake and mountains from the back porch. The upgraded tv and sofa bed was such a plus. Love the super clean and spacious basement where the laundry was located. The master bath is a true plus, made life so much easier with two kids and two adults, there was never a line for the bathroom.
Shawn
Wakefield, US
Reviewed: Jun 21, 2014
Property Manager
On the Water in Maine answered every question I had which made our decision making easier.
Property
The On Hobbs Pond was exactly what we were looking for. It met all of our expectations. When we arrived it was super clean and had that log cabiny smell. The cottage was equipped with things I never thought we needed but turns out we did. The dock and the fire pit were our favorite features and it was where we spent most of our time.
A.C. & Loreita
Reviewed: Mar 9, 2014
Property Manager
All at On the Water in Maine were very helpful - You have a very nice place and we enjoyed our stay there very much. Beautiful area and close enough to the coast to enjoy some of the best seafood anywhere. Clean well kept cabin. Will stay there again. Thanks for making our stay so pleasant.
Property
You have a very nice place and we enjoyed our stay there very much.
Bill
Cape Coral, US
Reviewed: Oct 23, 2013
Property Manager Property
Jeanie
Reviewed: Sep 30, 2013
Property Manager
Everyone I spoke to at On the Water in Maine was great! You have an awesome team!! :) We had to call On the Water in Maine a few times with questions and every time we got a live person and not a recording! How great was that?!! Maine is a GREAT place to visit and I recommend staying at a vacation rental through On The Water in Maine to find the perfect spot for you!!! :)
Property
Rhonda and Tom, thank you for allowing us to enjoy your wonderful cabin! It was awesome and both of us can't thank you enough. The cabin was wonderful! We were lucky enough to be there during a full moon so not only did we get a perfect view of the sunset, we had an awesome view of the full moon across the water as well! Checking in and out was easy. The wifi was reliable and indeed hi-speed which was a relief as our phones didn't work because of our carrier. The general store at Hope is just minutes away and they were friendly and their prices were reasonable. We even got to pick apples from the Hope Orchard!! :)
Kimberly
Red Bank, US
Reviewed: Aug 31, 2013
Property Manager
I spoke with Justin at On the Water in Maine upon check in and he was fantastic - super friendly and really wanted us to enjoy our stay! We received a message from Emily at On the Water in Maine (I believe that was her name) the day before check out reminding us to follow the departure checklist, which was a nice touch & a great reminder! As far as the house goes - On Hobbs Pond had a dock that was great for swimming & fishing. My daughter loved how shallow the water was! The covered porch was my favorite, though - I enjoyed sitting out in the quiet of the earning morning with my coffee, listening to the call of the loons.
Property
Stephen
Derwood, US
Reviewed: Aug 19, 2013
Property Manager
Ben with On the Water in Maine was very responsive and efficient. The cottage is well laid-out, with lovely lake views from porch and dining area and a pleasant, spacious interior. The location is great -- the Eastern side of Hobbs Pond, meaning great sunsets and easy drives to Hope, Camden and Rockport.
Property
Please forward these comments. In general, we liked the place, and will consider renting it again the next time we vacation in the area, especially if the owner puts in a DVD player.
Elizabeth
Favona, US
Reviewed: Jul 27, 2013
Property Manager
Friendly efficient staff! The cottage was very clean, comfortable and peaceful. Thank you!
Property
Thank you so much for letting us stay at On Hobbs Pond. We had a great relaxing week!
Disclosures
Smoking Is Not Permitted anywhere on or inside of any of our rental properties nor are those who may partake in tobacco smoking allowed to occupy any of our properties.

Occupancy may not exceed what is posted for each home. Maximum occupancy could include infants and children.

Amenities offered through On the Water in Maine Inc. are not available at all the properties we offer for rent. Boat Rentals through Maine Watercraft Rentals Inc. are offered Sunday morning to Friday after 4pm and include free delivery to the property. Check with an agent to find out what boats are available to rent at this property, or, when you process the booking here online, only the boats available for the property will be listed as available to rent.

Please see our Rental Guidelines Page for further questions regarding how to book this property and additional charges and fees. Contact a reservation agent for more details or to ensure you are booking the right property for you.
Community - Union, Hope & Warren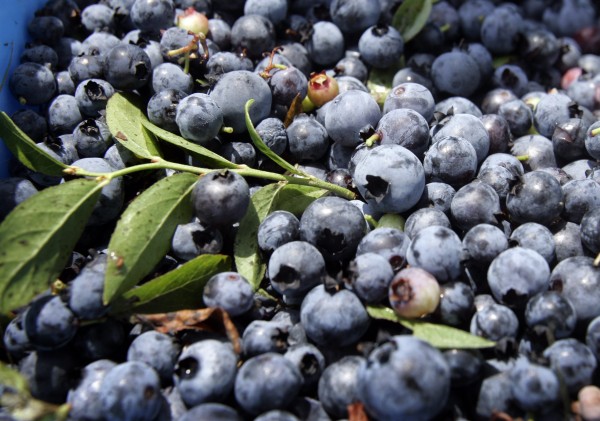 The town of Union lies about 15 miles west of Rockland on Route 17, at the center of Knox County's inland agricultural region. Union is noted for its blueberry fields, dairy farms, winery's, apple orchards, wood lots and sparkling lakes and pondsa distinction it shares with the neighboring towns of Hope & Warren.
Learn More