| | |
| --- | --- |
| Guests | 6 |
| Bedrooms | 3 |
| Bathrooms | 2.5 |
| Allows Pets | Yes |
| Property Size | 2,300 sq. ft. |
Property Info
THIS PROPERTY ONLY RENTS ON A SATURDAY TO SATURDAY SCHEDULE - 7 NIGHT MINIMUM REQUIRED

ROOM LAYOUT: 1st Floor- Living Room, Kitchen, Dining Area, Deck, Screened Porch, Master King Bedroom with en suite stall shower bathroom, shared half bathroom
Lower Level- Family Room, 2 Bedrooms each with a Queen Bed, Twin day bed with Twin Trundle, Full bathroom with tub-shower, Laundry,

DOGS PERMITTED? Dogs are considered at this property. All dogs must first meet our Pet Guidelines to be considered. J1
With quality water frontage, a dock, relative privacy and great fishing; this quintessential lake house is a true Maine experience. This impressive home is located in an isolated cove with few visible neighbors and scenic views of the lake. There is a pebbly area to wade or to launch a kayak or canoe. The dock is suitable for swimming, fishing and tying up most lake watercraft and there is a swim ladder and approximately 5-6 feet of water.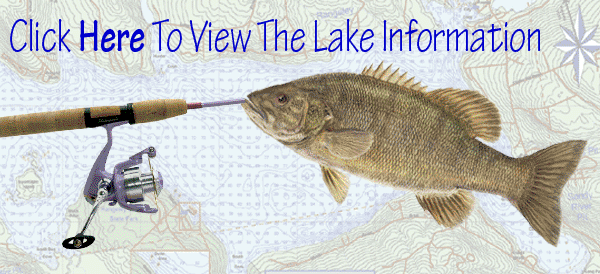 Details
BOATS INCLUDED? None, however if you are looking to rent kayaks, Maine Sport or Ducktrap Kayaks offer those and can deliver them to the Property.
LINEN/TOWEL RENTAL FEE: Yes, a linen/towel towel rental fee of $150 per rental applies. Guests may add additional towels through the reservation process. Learn more about our linen & towel rentals on the Rental Guidelines Page of our website.

SECURITY DEPOSIT: No, the owner of this property does not require a security deposit, however, guests are still financially responsible for non-accidental damages at the property.

PROPERTY SPECIFICS:
Cleaning: The property will be professionally cleaned before and after the rental. Above normal cleaning charges will be billed to guest at $30 per hour
Air Conditioning: No - but fans are located in each bedroom
Heat Source: Furnace
Washer & Dryer: Yes
Dishwasher: Yes
Coffee Maker: Yes, combination standard automatic drip with filters and K-Cup
Internet Access: Yes, with Wi-Fi
TV: 2 TV's with basic satellite service
Grill: Propane Gas Grill
Usable Fireplace: No
Outdoor Firepit: No
Water Source : Well water (okay to drink from tap)
Trash Removal : Included with rental, Picked up on Saturdays
Closest Shopping Village: Belfast, 11.8 miles away, Camden - 16 miles
Number of Restaurants within 10 Miles: 5
Water Frontage: Directly on Quantabacook Lake
Beach Access: No
Dock/Pier Access: Yes
Additional Amenities: Minimum Standards List
Google Map
Calendar
Aug - 2017
S
M
T
W
T
F
S

1

2

3

4

5

6

7

8

9

10

11

12

13

14

15

16

17

18

19

20

21

22

23

24

25

26

27

28

29

30

31
Sep - 2017
S
M
T
W
T
F
S

1

2

3

4

5

6

7

8

9

10

11

12

13

14

15

16

17

18

19

20

21

22

23

24

25

26

27

28

29

30
Oct - 2017
S
M
T
W
T
F
S

1

2

3

4

5

6

7

8

9

10

11

12

13

14

15

16

17

18

19

20

21

22

23

24

25

26

27

28

29

30

31
Nov - 2017
S
M
T
W
T
F
S

1

2

3

4

5

6

7

8

9

10

11

12

13

14

15

16

17

18

19

20

21

22

23

24

25

26

27

28

29

30
Reviews
Write a Review
Janet
Washington, US
Reviewed: Sep 10, 2016
Property Manager Property
Carol S
East Bridgewater, US
Reviewed: Aug 7, 2016
Property Manager
On the water is the best rental agency we have ever worked with. We rented from them last year and will probably be back next summer for more Maine adventures.
Property
Three couples rented the beautiful home on "Quanty" Lake. It came with everything we needed and well stocked. The lake was great for fishing and we rented Kayaks from Ducktrap Co. They were delivered and picked up on time. Just a great week all around.
David
Downingtown, US
Reviewed: Jul 24, 2016
Property Manager
On the Water in Maine was great to work with: very thorough and professional. We would definitely use again for another vacation. You were recommended to us by friends, and we in turn have recommended your agency to friends!
Property
The house had beautiful views and was exactly as pictured. The house was equipped with everything we could need for our two week stay. Our children loved jumping off the dock and swimming in the lake, and we kayaked nearly every day.
Virginia Katie
Fairport, US
Reviewed: Aug 25, 2015
Property Manager
We always love working with On the Water. This is our 4th year working with them to find our vacation spot in Maine. They have always been very accommodating, easy to work with and helpful. They go the extra mile to ensure that your vacation week is perfect!
Property
The house was absolutely LOVELY! You can tell much care had been taken to create a beautiful, relaxing and comfortable home. From the moment you walk in the door you can see the gorgeous lake view - it took our breath away. The kitchen . . . . oh my goodness the kitchen! It was the best kitchen I've ever seen - sounds funny - but its true! The spot on the lake was ideal - just a few lily pads about 20 feet off the dock, perfect for floating in while my husband and father-in-law fished. This was the perfect getaway!
Deborah
Lititz, US
Reviewed: Aug 9, 2015
Property Manager
We had a good experience. On the Water in Maine always friendly and helpful.
Property
We had a great week. We especially liked the layout of the house and the screened porch that acted as our game room. Could play games and look out on the lake at the loons.
Peter
Bridgewater, US
Reviewed: Jul 18, 2015
Property Manager
On the Water in Maine was very easy to work with.
Property
Very nice property. The lake was so peaceful and calm, we felt like we had it all to ourselves. Quantabacook is a hidden treasure. Excellent kitchen and dining area and the beds were super comfy.
Robert
Baltimore, US
Reviewed: Aug 25, 2014
Property Manager
OWM was very clear and helpful with communications. Everything worked as they said it would.
Property
We enjoyed the spaciousness of the house and the tranquility of the location. Loons entertained us every day, as well as other birds. Great fishing, even from the dock. Lake house is very well furnished, as well as beautiful. We wanted nothing more.
Donna
Jackson, US
Reviewed: Jul 28, 2014
Property Manager Property
Elizabeth
Swarthmore, US
Reviewed: Aug 30, 2013
Property Manager
We loved the open design of the home, with views of the lake on all sides. The screened in porch was also a favorite hangout of ours, where we could sit at night (to avoid the mosquitoes), or in the morning watching the lake. The property itself was lovely - right off the dirt road, you found yourself in this clearing surrounded by trees, with a pathway leading down to your own semi-private lake. With very little boat traffic while we were there, our swims were heavenly on the glassy smooth water. We liked the fact that the house was modern but rustic at the same time, and the same went for the property. Just enough was cleared, but there was still a forest feeling to it. We have been coming up to Maine for years. Initially, we stayed in cottages in the Naples, Long Lake area, but once our daughters finished their overnight camping days, we decided to explore more of Maine. We've been trying to find an area that has both the great lake experience (not too large, for swimming purposes, but large enough for small boating and fishing) and access to golf, good restaurants and shops, walking trails and the ocean (for my daily lobster needs -haha!). We loved this area, with its closeness to Belfast, Camden and Rockport.
Property
Sue Ellen
Lititz, US
Reviewed: Aug 26, 2013
Property Manager Property
Kimberly
Waterbury Center, US
Reviewed: Jul 20, 2013
Property Manager
Lovely property and thank you for sharing. We had a great week!
Property
Lovely property and thank you for sharing. We had a great week! We loved the dramatic "great room". Large windows looking over the lake and of course we spent a lot of time on the dock!
Disclosures
Smoking Is Not Permitted anywhere on or inside of any of our rental properties nor are those who may partake in tobacco smoking allowed to occupy any of our properties.

Occupancy may not exceed what is posted for each home. Maximum occupancy could include infants and children.

Amenities offered through On the Water in Maine Inc. are not available at all the properties we offer for rent. Boat Rentals through Maine Watercraft Rentals Inc. are offered Sunday morning to Friday after 4pm and include free delivery to the property. Check with an agent to find out what boats are available to rent at this property, or, when you process the booking here online, only the boats available for the property will be listed as available to rent.

Please see our Rental Guidelines Page for further questions regarding how to book this property and additional charges and fees. Contact a reservation agent for more details or to ensure you are booking the right property for you.
Town Info - Lincolnville & Searsmont
Lincolnville is on the coast with lakes, ponds and the ocean beaches - while Searsmont is inland from Lincolnville and has several great ponds and lakes with great fishing. At popular Lincolnville Beach, sections of sand and pebbles (depending on the tide) draw visitors for play and relaxation. The shallow water is ideal for wading on a warm day.
Learn More