| | |
| --- | --- |
| Guests | 8 |
| Bedrooms | 4 |
| Bathrooms | 3.5 |
| Allows Pets | Yes |
| Property Size | 3,000 sq. ft. |
Property Info
THIS PROPERTY ONLY RENTS ON A SATURDAY TO SATURDAY SCHEDULE - 7 NIGHT MINIMUM REQUIRED

ROOM LAYOUT:
Main Level- Kitchen, Dining, Living Room, Half bath, King master bedroom with en suite stall shower bathroom, covered unscreened wraparound porch
Second Level- Queen bedroom, Bedroom with 2 Twin Beds, Shared bathroom with tub-shower, TV sitting room area
Lower Level Basement- Family/game room, Private sleeping area with Queen bed, stall shower bathroom, laundry room
DOGS PERMITTED? Dogs are considered at this property. All dogs must first meet our Pet Guidelines to be considered.J1OA+
Winding down Meadow Lane towards Hobbs Pond you are greeted by this incredible lakeside retreat. Outfitted with numerous quality amenities and situated on a private lot this vacation destination is an ideal spot for relaxation and recreation.
Getting out of your car, you step on to the full, covered wraparound porch with several seating areas including an outdoor dining table. Views of the water off the porch just 100 feet away include a dock for tying up canoes, kayaks or small power boats and a deep water swim float.
Upon entering the home, the large open living room, dining area and kitchen offer plenty of space to unwind and enjoy this wonderful vacation retreat. The kitchen is well appointed with modern appliances, custom cabinetry and all of the basic necessities to make almost any meal.
In the lower level finished basement of the house is a wonderful spot for kids to hang out with a combination pool/ping pong table and seating area with comfortable furniture. This house was built with vacationing in mind and all the bases have been covered.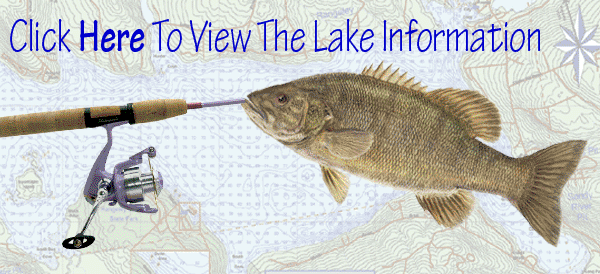 Details
BOATS INCLUDED? No - but If you are looking to rent kayaks, Maine Sport or Ducktrap Kayaks offer those and can deliver them to the Property.

FISHING TRIPS: This is a great property to go fishing from. Maine Guide Mike Kinney can take Guests fishing and will pick them right up at the dock in his boat. Contact Mike through his website at http://mikekinneymaineguide.com/ to reserve a guided fishing trip on Hobbs Pond.

CLEANING FEE & LINEN/TOWEL RENTAL FEE: Yes, a cleaning and linen/towel towel rental fee of $250 per rental applies. Guests may add additional towels or bed linens through the reservation process. Learn more about our linen & towel rentals on the Rental Guidelines Page of our website. Guests may reduce this fee to $100 if they choose to bring their own bed linens and towels.

SECURITY DEPOSIT: No, the owner of this property does not require a security deposit, however, guests are still financially responsible for non-accidental damages at the property.

Property Specifics:
Cleaning: The property will be professionally cleaned before and after the rental. Above normal cleaning charges will be billed to guest at $30 per hour
Washer & Dryer: Yes
Dishwasher: Yes
Coffee Maker: Yes, Standard automatic drip with filters
Grill: Propane Gas Grill
Air Conditioning: No - but fans are located in each bedroom
Heat Source: Electric Baseboard heaters, Gas Heating Stove
Usable Fireplace: Gas Heating Stove, Yes
Outdoor Firepit: Yes - Guests must supply their own wood
Trash Removal Service : Included with rental, picked up on Saturdays
Water Source : Well water
Internet Access: No Internet
TV: 3 TV's with DVD players, DirectTV satellite service - TV Instructions are available here.
Grill: Propane Gas Grill
Seafood Cooker: Yes, Outdoor Propane Seafood Cooker included
Closest Shopping Village: Camden – 8.8 Miles away
Number of Restaurants within 5 Miles: 5
Water Frontage: Yes, property has direct lake/pond frontage
Beach Access: No beach access
Dock/Pier Access: Yes, property has a dock with water 4-5' deep at end (during normal water levels) and a swim float moored in deeper water
Property Good For Fisherman: Yes
Additional Amenities: Minimum Standards List
Amenity disclosure: There is no telephone at the property
Exploring Area
Google Map
Calendar
Aug - 2017
S
M
T
W
T
F
S

1

2

3

4

5

6

7

8

9

10

11

12

13

14

15

16

17

18

19

20

21

22

23

24

25

26

27

28

29

30

31
Sep - 2017
S
M
T
W
T
F
S

1

2

3

4

5

6

7

8

9

10

11

12

13

14

15

16

17

18

19

20

21

22

23

24

25

26

27

28

29

30
Oct - 2017
S
M
T
W
T
F
S

1

2

3

4

5

6

7

8

9

10

11

12

13

14

15

16

17

18

19

20

21

22

23

24

25

26

27

28

29

30

31
Nov - 2017
S
M
T
W
T
F
S

1

2

3

4

5

6

7

8

9

10

11

12

13

14

15

16

17

18

19

20

21

22

23

24

25

26

27

28

29

30
Reviews
Write a Review
Kurt
Reviewed: Jul 23, 2017
Property Manager
Agency was fine. Cabin was very clean.
Property
Very nice looking cabin. Beautiful, quality construction and woodwork. All the amenities you need, a well stocked kitchen. The description was very clear on what the property offers and that includes the fact that there is no AC. It would be nice to have a unit or two upstairs though - it gets hot and muggy even in Maine :-) Just a great cabin with great views and lake access. I would go again.
Emily
Wakefield, US
Reviewed: Jul 10, 2017
Property Manager
Our stay was great and everyone at On the Water was very helpful and responded quickly to our questions.
Property
Duck Cove Cottage was a wonderful property because it had all the amenities for a fun and relaxing vacation with a large group. It is a large space with multiple entertainment/tv rooms, a large fully stocked kitchen, a basement with pingpong/pool, firepit, and a great dock and swimming float that multiple boats can be docked to. Its a quiet serene location with distant but friendly neighbors. The fishing was fantastic. The 15-20 min distance to Camden and Rockland made it feel secluded but also extremely easy to explore the surrounding towns on a daily basis.
Mary
Babylon, US
Reviewed: Aug 27, 2016
Property Manager
The folks at OTWIM are always very helpful and dedicated to making sure out stay is great. It's well worth going through the agency as opposed to direct owners as all the facilities are ready when you walk in the door and leave. They are very contentious about your stay
Property
We love the house. Fairly new construction and just a Very nice country feel. Grounds are wooded and good for little kids 'exploring'. Looks like a new dock was put in since we stayed at this house 2yrs ago. Would definitely rent here again.
Brooke
Parkton, US
Reviewed: Aug 20, 2016
Property Manager
#Rockstars
Property
The lake was awesome and the porches were fantastic!
Denise
Burlington, US
Reviewed: Aug 29, 2015
Property Manager
Everyone we spoke with was professional and responsive.
Property
Great property. Nicely furnished and decorated. Extremely private and quiet lakeside location.
Joe
Duxbury, US
Reviewed: Jul 19, 2015
Property Manager Property
Daniel
Babylon, US
Reviewed: Aug 24, 2014
Property Manager
Very helpful staff. Attend to any issues immediately. Have been renting with OWM for fours years and will continue to do so
Property
Excellent recently built/refurnished house on quiet lake. Lake stocked with fish. House very clean and well maintained. Huge porch for entertaining or hanging during the rain. Will return to this house again
Jack
City Island, US
Reviewed: Aug 2, 2014
Property Manager
On the Water in Maine was easy to work with and were responsive and reliable.
Property
This was our second stay at this beautiful home on a great pond.
Eric
Norton, US
Reviewed: Jul 30, 2014
Property Manager
Ben was amazingly punctual in his responses to our questions. You should give him a raise!
Property
We all loved the location of Duck Cove Cottage, from the drive through the mountain road to get there, to the spot on the lake and the proximity to Camden harbor.
Bill
North Andover, US
Reviewed: Sep 1, 2013
Property Manager
The overall experience was excellent. Ben at On the Water in Maine was great to work with. We will definitely be looking to rent from On the Water in Maine again. The most obvious favorite feature of the property for us was the access to the beautiful lake! We really enjoyed the dock and especially the swim dock. We really liked the outdoor seating options on the wrap around deck. The home was beautiful and in excellent shape. The bathrooms were modern and clean. The property provided all the comforts required for a relaxing stay on a beautiful lake!
Property
Thank you Zukermans for the use of your beautiful home on the lake. You a very fortunate to have such a lovely property. We hope to rent from you again next year! Being from the North Shore of MA, we liked your choice of Yankees vs Red Socks on the walls of the kids bedroom upstairs!
Alucia
Croton on Hudson, US
Reviewed: Aug 24, 2013
Property Manager
We really liked Ben from On the Water in Maine a lot!
Property
Thank you so much for a wonderful stay in your beautiful home. We have been coming to Maine for 10 years and your house is now easily one of our top two favorite vacation rentals! We loved the wrap around covered porch, dock/lake access, spacious main living area, well maintained recent construction.
Cecelia
Ridgefield, US
Reviewed: Aug 18, 2013
Property Manager
Very friendly staff at On the Water in Maine! We loved the serenity and beauty of Hobbs Pond. Sitting at the dock at any time of the day is so wonderful.
Property
We love the wonderful warm family atmosphere at Duck Cove and really appreciate being able to bring our extremely well-loved dog, Lola.
Jamie
Midlothian, US
Reviewed: Aug 13, 2013
Property Manager
Property
The lake was beautiful; we enjoyed the loons every day. The house was perfect for us and well appointed. We especially enjoyed the porch when it rained. This is a beautiful and well-built house. Thanks for the game table downstairs and the extra blankets in the closets. We would love to stay again.
Jack
City Island, US
Reviewed: Aug 7, 2013
Property Manager Property
Janice
Media, US
Reviewed: Jul 22, 2013
Property Manager
Anyone we have talked to has ALWAYS been very professional, accomodating, and helpful. I am returning to Nemo Nisi Mors in September with a friend (we rented last September). Have had the pleasure of recommending "On The Water In Maine" to several families, directing them to your website. Our favorite feature of the Duck Cove property is the wrap-around porch with the overhang making it an ideal place in both sun and rain. The dining table on the porch makes dining so much more enjoyable. It is our second time renting Duck Cove Cottage -- we wouldn't change a thing!
Property
Disclosures
Smoking Is Not Permitted anywhere on or inside of any of our rental properties nor are those who may partake in tobacco smoking allowed to occupy any of our properties.

Occupancy may not exceed what is posted for each home. Maximum occupancy could include infants and children.

Amenities offered through On the Water in Maine Inc. are not available at all the properties we offer for rent. Boat Rentals through Maine Watercraft Rentals Inc. are offered Sunday morning to Friday after 4pm and include free delivery to the property. Check with an agent to find out what boats are available to rent at this property, or, when you process the booking here online, only the boats available for the property will be listed as available to rent.

Please see our Rental Guidelines Page for further questions regarding how to book this property and additional charges and fees. Contact a reservation agent for more details or to ensure you are booking the right property for you.
Town Info - Union, Hope & Warren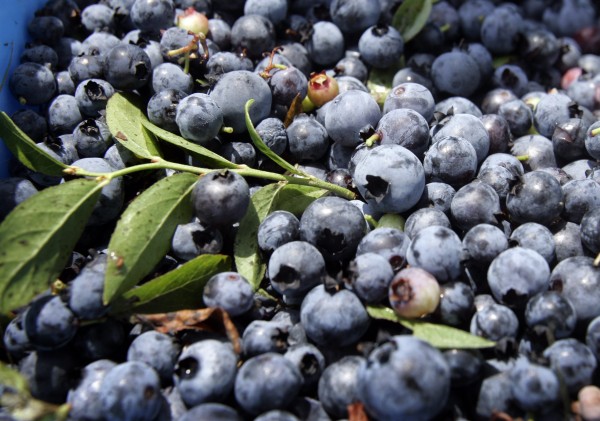 The town of Union lies about 15 miles west of Rockland on Route 17, at the center of Knox County's inland agricultural region. Union is noted for its blueberry fields, dairy farms, winery's, apple orchards, wood lots and sparkling lakes and ponds a distinction it shares with the neighboring towns of Hope & Warren.
Learn More