| | |
| --- | --- |
| Guests | 8 |
| Bedrooms | 3 |
| Bathrooms | 2 |
| Allows Pets | No |
| Property Size | 1,700 sq. ft. |
Property Info
THIS PROPERTY ONLY RENTS ON A SATURDAY TO SATURDAY SCHEDULE - 7 NIGHT MINIMUM REQUIRED

ROOM LAYOUT:
1st Floor- Kitchen, Dining Room, Living Room, Queen Bedroom, Shared Tub/Shower Bathroom, Deck
2nd Floor- Queen bedroom, Shared Tub/Shower Bathroom, Bedroom with Queen Bed, Twin Bed, and Twin-Bunk Beds

DOGS PERMITTED? Sorry, Dogs are NOT permitted at this property.

This beautiful cottage in Union enjoys all the wonderful things that Crawford Lake offers - and more! The private dirt road to access the property is a mile long which is great for morning walks. The dock is great to swim and fish from.

As a 3-bedroom cottage, there is plenty of room for everyone - A great family destination property. Bring in all the groceries and plan on not leaving again. You will be thoroughly entertained by using the lake to kayak, fish, and swim, as well as relaxing on the great deck overlooking the lake.

The trail to the lake from the house drops about 50 feet over a 200 ft grade, so - while not "steep" - it is a hill to climb or go down. People with walking/mobility challenges will not be able to access the lake easily.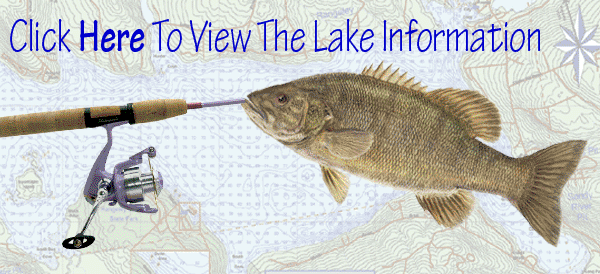 Details
BOATS INCLUDED? A 14' Old Town Canoe (picture here) is at the property and available for rent for $50 extra per week. If you are looking to rent kayaks, Maine Sport or Ducktrap Kayaks offer those and can deliver them to the Property.

FISHING TRIPS: This is a great property to go fishing from. Maine Guide Mike Kinney can take Guests fishing and will pick them right up at the dock in his boat. Contact Mike through his website at http://mikekinneymaineguide.com/ to reserve a guided fishing trip on Crawford Pond.

CLEANING FEE & LINEN/TOWEL RENTAL FEE: Yes, a cleaning and linen/towel towel rental fee of $240 per rental applies. Guests may add additional towels or bed linens through the reservation process. Learn more about our linen & towel rentals on the Rental Guidelines Page of our website. Guests may reduce this fee to $90 if they choose to bring their own bed linens and towels.

SECURITY DEPOSIT: No, the owner of this property does not require a security deposit, however, guests are still financially responsible for non-accidental damages at the property.

PROPERTY SPECIFICS:
Cleaning: The property will be cleaned before and after the rental. Above normal cleaning charges will be billed to guest at $30 per hour.
Washer & Dryer: Yes
Dishwasher: Yes
Coffee Maker: Yes, Standard Automatic Drip with Filters and K-Cup option
Internet Access: Yes, with Wi-Fi
TV: 2 Televisions with DVD players and basic cable service
Grill: Propane Gas Grill
Air Conditioning: No - but fans are located in each bedroom
Heat Source: Furnace
Usable Fireplace: No
Outdoor Firepit: No - there is no place for one
Trash Removal Service: Included with rental
Water Source: Well water
Closest Shopping Village: Union Village - 3.8 miles, Rockland - 12.8 miles, Camden - 14.8 miles
Number of Restaurants within 15 Miles: 30 plus
Water Frontage: Yes, directly on Crawford Lake
Beach Access: No sandy beach
Dock/Pier Access: Yes, a dock and swim float
Additional Amenities: Minimum Standards List
Property Good For Fisherman: Yes
Google Map
Calendar
Aug - 2017
S
M
T
W
T
F
S

1

2

3

4

5

6

7

8

9

10

11

12

13

14

15

16

17

18

19

20

21

22

23

24

25

26

27

28

29

30

31
Sep - 2017
S
M
T
W
T
F
S

1

2

3

4

5

6

7

8

9

10

11

12

13

14

15

16

17

18

19

20

21

22

23

24

25

26

27

28

29

30
Oct - 2017
S
M
T
W
T
F
S

1

2

3

4

5

6

7

8

9

10

11

12

13

14

15

16

17

18

19

20

21

22

23

24

25

26

27

28

29

30

31
Nov - 2017
S
M
T
W
T
F
S

1

2

3

4

5

6

7

8

9

10

11

12

13

14

15

16

17

18

19

20

21

22

23

24

25

26

27

28

29

30
Reviews
Write a Review
Daniel
Middletown, US
Reviewed: Aug 7, 2017
Property Manager Property
Vincent
Paramus, US
Reviewed: Aug 6, 2016
Property Manager
Justin and the gang were on top of everything, from beginning to end.
Property
We had a wonderful time at the lake. Being able to rent a boat along with our house was very convenient!
Cheryl and Scott
Alton, US
Reviewed: Jun 20, 2016
Property Manager
We have rented through many agencies and homeowners in Maine throughout the years. There is only one you can rely on 100% to make sure your vacation is perfect and that is On the Water in Maine!
Property
If you like privacy, fishing and relaxing Lazy Days is the place for you!
Kristina
Middletown, US
Reviewed: Aug 25, 2015
Property Manager
The staff was very personable, friendly and responsive.
Property
The property was just as expected if not better and the cleanliness of the house was terrific. The house was well equiped with everything we needed. Justin delivered our rental boat and was very accommodating. Our favorite feature was the dock and floating dock. We also made use of the ping pong table in the basement.
Ulrike
Washington, US
Reviewed: Aug 23, 2015
Property Manager
On the Water in Maine is extremely responsive, communication with them is outstanding and very personal.
Property
This was the third time back in the house -- we LOVE Lazy Days! Perfect location, perfect house and perfect lake :-)
Wensheng
Windham, US
Reviewed: Jul 14, 2015
Property Manager
On the Water in Maine is well managed and its web site has all information that is up to date. No issues for our stay and definitely will come back. Thank you Justin!
Property
The swimming dock and lake access is the favorite part for us.
Gale
Housatonic, US
Reviewed: Jun 22, 2015
Property Manager
Everyone at On the Water in Maine was very nice and extremely helpful, especially Justin. he went WAY above and beyond to make sure we were happy with everything, especially with the boat we rented from him for our stay. we have never been treated with such care and understanding. Kudos to you Justin!!!! Kudos!
Property
The house was nice, clean and inviting to relaxation. After having to drive 6 hrs we felt immediately at ease...except how fast we could get out on the deck and sip on a drink overlooking the lake/pond. Very peaceful.
Tracy
Arlington, US
Reviewed: Aug 31, 2014
Property Manager
We had trouble with the TV remote - a rep drove out 30 min after we called and took care of what turned out to be a simple fix. Really good service from On the Water in Maine.
Property
Very lovely and relaxing site... would stay there again
Dana
Harvard, US
Reviewed: Aug 24, 2014
Property Manager
The agency was very easy to work with and very responsive when we had questions or concerns.
Property
The best features of the property were the deck and the pond. Crawford Pond was beautiful and we enjoyed our time there every single day. We sailed, kayaked, fished, and swam when the weather permitted.
Jannette
Hancock, US
Reviewed: Aug 17, 2014
Property Manager
On the Water was very impressive and quick to respond.
Property
We loved seeing personal touches in the decor. Gave the place a homey feel. The sound of the loons was incredible. The lake is not overly populated keeping the tranquility of the lake.
WILLIAM
MARLTON, US
Reviewed: Aug 5, 2013
Property Manager
As always was very pleased with our experience and the professionalism of On the Water in Maine and it's staff. Your ideas of "things to do" in the vacation home book was excellent. Lazy Days was well furnished and well supplied (kitchen utensils, pots,pans,ect. Everyhting was in excellent condition.
Property
Disclosures
Smoking Is Not Permitted anywhere on or inside of any of our rental properties nor are those who may partake in tobacco smoking allowed to occupy any of our properties.

Occupancy may not exceed what is posted for each home. Maximum occupancy could include infants and children.

Amenities offered through On the Water in Maine Inc. are not available at all the properties we offer for rent. Boat Rentals through Maine Watercraft Rentals Inc. are offered Sunday morning to Friday after 4pm and include free delivery to the property. Check with an agent to find out what boats are available to rent at this property, or, when you process the booking here online, only the boats available for the property will be listed as available to rent.

Please see our Rental Guidelines Page for further questions regarding how to book this property and additional charges and fees. Contact a reservation agent for more details or to ensure you are booking the right property for you.
Town Info - Union, Hope & Warren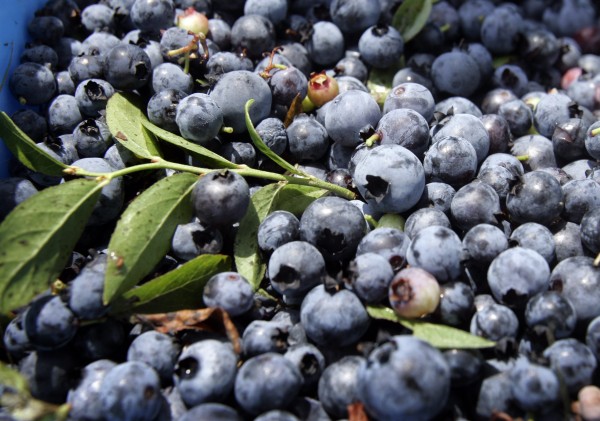 The town of Union lies about 15 miles west of Rockland on Route 17, at the center of Knox County's inland agricultural region. Union is noted for its blueberry fields, dairy farms, winery's, apple orchards, wood lots and sparkling lakes and ponds a distinction it shares with the neighboring towns of Hope & Warren.
Learn More