Sleeping Arrangement
Bedroom 1- Upstairs Master
1 King, 1 Sofa Bed
Bedroom 2- Main Level
1 Double / Full, 1 Bunk Bed, 1 Trundle Bed
Bedroom 3- Main Level
1 Queen, 1 Twin
Property Info
THIS PROPERTY ONLY RENTS ON A SATURDAY TO SATURDAY SCHEDULE - 7 NIGHT MINIMUM REQUIRED

ROOM LAYOUT:
1st Floor- Kitchen, Living Room, Shared tub-shower bathroom, Bedroom with Twin over Full Bunk with a Twin sized Trundle bed, Bedroom with Queen and Twin Bed, Shared stall shower bathroom
2nd Floor- King Bedroom with en suite stall shower bath and Pullout Queen Sofa
Basement- Pool table/Game room with full tub/shower bath and laundry room

DOGS PERMITTED? Sorry, Dogs are NOT permitted at this property.

On the westerly shore of a cove on the lake, this cottage gets all the afternoon sun. The dock is great to swim and fish from. A swim float is moored just offshore for the divers in your party to swim to and jump from. The private road to access the camp is a dirt road over a mile long which is great for morning walks.

This 3-bedroom cottage has plenty of room for everyone - A great family destination property. Bring in all the groceries and don't plan on leaving again. You'll be thoroughly entertained by using the lake to kayak, fish, and swim, as well as relaxing on the great deck overlooking the lake.

The property is 12 miles west of Camden and Rockland, home of the World famous Lobster Festival. Each year in Union, there is the Maine Antiques Show and the Union Fair - both in August. Nearby is Union village, host of the oldest Common in the state. You can read more about the history of Union in the popular novel, "Come Spring" . There is a large grocery store and restaurant that serves a great breakfast (Come Spring Cafe). While in a rural location, the property is less than 5 minutes to several stores offering pizza, movie rentals, and other necessities.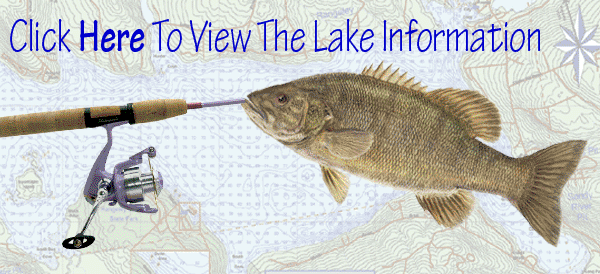 Details
BOATS INCLUDED? Yes, there is a canoe and 2-single kayaks, life vests and paddles to be used at your own risk.

FISHING TRIPS: This is a great property to go fishing from. Maine Guide Mike Kinney can take Guests fishing and will pick them right up at the dock in his boat. Contact Mike through his website at http://mikekinneymaineguide.com/ to reserve a guided fishing trip on Crawford Pond.
LINENS & TOWELS: The rental of this property includes all bed linens and towels. Beds will be made up upon arrival and there will be one bath towel and wash cloth per listed occupancy, two hand towels per bathroom, one bath mat per full bathroom, and two kitchen towels in the kitchen. Additional bath towels can be rented.

SECURITY DEPOSIT: No, the owner of this property does not require a security deposit, however, guests are still financially responsible for non-accidental damages at the property.

PROPERTY SPECIFICS:
Cleaning Included: Yes, the property will be professionally cleaned before and after the rental with the cleaning fee. Above normal cleaning charges will be billed to guest at $35 per hour
Air Conditioning: Yes, a mini-split wall unit will be included for central AC on 1st floor - but fans are also located in each bedroom
Heat Source: Yes, mini split unit on the first floor
Billiard/Pool Table: Yes
Washer & Dryer: Yes
Dishwasher: Yes
Coffee Maker: Yes, K-cup coffer maker and an automatic drip coffee maker
Grill: Propane Gas Grill
Usable Fireplace: No
Outdoor Firepit: Yes, Guest must supply their own firewood
Trash Removal: Included with rental
Water Source: Well water with water treatment system, OK to drink from the tap
Internet Access: Yes, with Wi-Fi
TV: Four TVs, 3 with DVD players and DISH Network service
Closest Shopping Village: Union, 3.5 miles, Camden, 13 miles, Rockland, 16 miles
Number of Restaurants within 15 Miles: 20 Plus
Water Frontage: Yes
Beach Access: No (property shoreline offers no sandy beach area)
Dock/Pier Access: Yes
Property Good For Fisherman: Yes
Additional Amenities: Minimum Standards List
Exploring Area
Map
Calendar
Aug - 2020
S
M
T
W
T
F
S

1

2

3

4

5

6

7

8

9

10

11

12

13

14

15

16

17

18

19

20

21

22

23

24

25

26

27

28

29

30

31
Sep - 2020
S
M
T
W
T
F
S

1

2

3

4

5

6

7

8

9

10

11

12

13

14

15

16

17

18

19

20

21

22

23

24

25

26

27

28

29

30
Oct - 2020
S
M
T
W
T
F
S

1

2

3

4

5

6

7

8

9

10

11

12

13

14

15

16

17

18

19

20

21

22

23

24

25

26

27

28

29

30

31
Nov - 2020
S
M
T
W
T
F
S

1

2

3

4

5

6

7

8

9

10

11

12

13

14

15

16

17

18

19

20

21

22

23

24

25

26

27

28

29

30
Dec - 2020
S
M
T
W
T
F
S

1

2

3

4

5

6

7

8

9

10

11

12

13

14

15

16

17

18

19

20

21

22

23

24

25

26

27

28

29

30

31
Jan - 2021
S
M
T
W
T
F
S

1

2

3

4

5

6

7

8

9

10

11

12

13

14

15

16

17

18

19

20

21

22

23

24

25

26

27

28

29

30

31
Feb - 2021
S
M
T
W
T
F
S

1

2

3

4

5

6

7

8

9

10

11

12

13

14

15

16

17

18

19

20

21

22

23

24

25

26

27

28
Mar - 2021
S
M
T
W
T
F
S

1

2

3

4

5

6

7

8

9

10

11

12

13

14

15

16

17

18

19

20

21

22

23

24

25

26

27

28

29

30

31
Reviews
Write a Review
Property Manager
The transaction went very smoothly. This was our second arrangement with On the Water, and we knew the ropes. No problems. The cottage was very comfortably and thoughtfully furnished, kitchen excellently equipped. The canoe and kayaks made our week especially wonderful. Great fishing on Crawford Pond. A perfect week.
Property
Property Manager
Thank you for great experience A to Z. Great experience, really seamless and professional. Good balance of rustic and comfort. Crawford pond is delightful. Good location near Camden & environs.
Property
Property Manager
Property
Property Manager
Everything went smoothly.
Property
Crawford lake is absolutely wonderful. The house was everything we wanted it to be -- on a quiet cove, spacious rooms, tastefully decorated.
Property Manager
Property
Property Manager
This is our fifth time renting through OTWIM and the experience from the initial reservation through checkout was well managed and painless.
Property
This was our second stay at Loon Call and the property was perfect for our family of five. This spacious cabin provides plenty of room to spread out while providing indoor and outdoor areas for the family to gather over meals or to play a game. The cabin is well maintained and furnished, has a nice lakefront view with dock and swim float and the kayaks and canoe were great to have. We also love the Union area with its small market, craft brewer and farmstand all nearby. Whats also nice about Union is you get the best of both worlds - lakefront access and a short drive to the coast for lobster, sailing, restaurants and hiking. We hope to return again one day.
Property Manager
We have rented with your company for several years and I also appreciate the prompt and courteous service.
Property
The beautiful view, ample outdoor seating, swim float and included kayaks and canoe kept everyone outside all week long!
Property Manager
Property
Property Manager
On the Water in Maine was a pleasure to work with, issues were addressed quickly and professionally.
Property
Loon Call Cottage had everything we needed for a great escape. The house was well-stocked and the setting is magnificent. We especially loved the kayaks and canoe that came with the house.
Property Manager
Working with Justin was great. When I called about a maintenance issue, he was right on it and the problem was solved within 24 hours.
Property
This is our third time renting Loon Call Cottage, and we love coming back.
Property Manager
On the Water in Maine set came right over to address a wasps nest - thank you!
Property
The home came with a canoe and two kayaks- bonus! Great view.
Property Manager
Very easy to work with had no problems.
Property
Beautiful property and lake, fishing best had in years.
Property Manager
Excellent service. So easy to work with.
Property
Excellent stay. Lake is always peaceful and fun.
Property Manager
All of our experiences with On the Water in Maine were positive. The website was easy to use and the staff were always helpful and friendly.
Property
We absolutely loved Loon Call Cottage! We loved the house and the incredible view of the lake from the living room. We spent many hours on the deck, the dock, and the raft. Every day, we went out on the two kayaks and the canoe. The boys (ages 11 and 14) loved learning how to play pool and the washer/dryer made it easy to do laundry. A great added bonus was the neighbor and their dogs. Lorraine and Jim were incredibly welcoming and our boys absolutely loved playing with their dogs, especially Riley. It truly felt like our home for the 7 days that we were there.
Property Manager
Easy, friendly and courteous as usual.
Property
beautiful house, great view and lake.
Property Manager
Pleasant, easy, thorough.
Property
Great dock and float. Beautiful swimming. Loved the deck (with comfy chaise loungers) overlooking the lake. House itself is very spacious and comfortable. We were two adult couples and one toddler and had more than enough room to spread out. But if you don't like or are allergic to dogs, this property probably isn't for you...the closest neighbors have dogs that regularly come onto the property.
Property Manager
Extremely well organized. Very helpful and responsive.
Property
Place was beautiful. It was well stocked and very clean. Lake was beautiful. It was quiet. As Kayakers we felt safe because there was little power boat traffic.
Property Manager
Very professional, all informations in time and very clearly
Property
Very nice stay, the cottage was just like we imagined it! Peaceful and quiet. Exactly what we needed for our vacation
Property Manager
Very professional agency. Outstanding communication before, during and after the rental. No surprises. Great support.
Property
Comfortable, relaxing, serene environment. Great for a family getaway. Loved swimming out to the raft with our 8, 7 and 4 year olds. Kids loved exploring Crawford Pond in the canoe and two kayaks, seeking out those elusive loons in the early morning!
Property Manager
Property
Property Manager
Everyone at On the Water in Maine was professional and helpful.
Property
For a second time, we tremendously enjoyed our stay. Our granddaughters loved Reilly and Minnie (and their parents, Jim and Lori). The neighbors in the other direction were a bit noisy at times, but not a huge problem. The cottage is extremely comfortable and clean. We loved The quiet lake. The deck and the easy view to the dock area; made it easy to keep an eye on the kids. The MBR loft: a great get-a-way! Pool table! Easy laundry. Basement bathroom so the kids didn't have to go through the house wet. We appreciate the great condition of the roadway leading to the cottage. A beautiful place to walk. We booked late and were concerned the last week of August would be more fall-like than summer-like, but we had perfect weather for swimming, kayaking, walking, and sleeping. We loved that there was a hint of Autumn in the air at times.
Property Manager
Property
Property Manager
The whole On the Water in Maine team is fantastic. The living space is very comfortable. Great views of lake.
Property
The living space is very comfortable. Great views of lake.
Property Manager
The company and property were wonderful.
Property
Disclosures
Smoking Is Not Permitted anywhere on or inside of any of our rental properties nor are those who may partake in tobacco smoking allowed to occupy any of our properties.

Occupancy may not exceed what is posted for each home. Maximum occupancy could include infants and children.

Amenities offered through On the Water in Maine Inc. are not available at all the properties we offer for rent. Boat Rentals through Maine Watercraft Rentals Inc. are offered Sunday morning to Friday after 4pm and include free delivery to the property. Check with an agent to find out what boats are available to rent at this property, or, when you process the booking here online, only the boats available for the property will be listed as available to rent.

Please see our Rental Guidelines Page for further questions regarding how to book this property and additional charges and fees. Contact a reservation agent for more details or to ensure you are booking the right property for you.
Town Info - Union, Hope & Warren
The town of Union lies about 15 miles west of Rockland on Route 17, at the center of Knox County's inland agricultural region. Union is noted for its blueberry fields, dairy farms, winery's, apple orchards, wood lots and sparkling lakes and ponds a distinction it shares with the neighboring towns of Hope & Warren.
Learn More