Maine Vacation Rental Home & Boat Rentals - We have it all!
We are one of Maine's largest independent Waterfront Vacation Home Rental Agencies.
---
Note: For the 2019 season, our calendars and pricing will be available beginning in October of 2018. If you would like to be added to the waitlist, please email your name, the property you are interested in with approximate dates of rental and we will contact you in the Fall. Thank you!
---
CONTACTING US & OPERATING HOURS
ALL INQUIRIES: Our Team is available to answer phone inquiries Monday through Friday, 9 AM to 5 PM EST at 1-800-930-2561 Ext 1. International callers: 207-236-7710. When you call or E-MAIL, you will speak directly with an agent who is knowledgeable of the area and has visited each property.
BOOKED GUESTS: Any Guest with a signed Rental Agreement or a billing question, please contact us Monday through Friday 9 AM to 5 PM EST at 1-800-930-2561 Ext 3 or e-mail [email protected].
PROPERTY OWNER PARTNERS: We are available to speak with interested Homeowners Monday through Friday 9 AM to 5 PM EST. Existing Partners, please contact Paige anytime with questions or concerns. 1-800-930-2561 Ext 4. You may also e-mail us at [email protected].
If you need to reach us for an urgent issue - we are available 24/7 - 1-800-930-2561 Ext 6, Option 1 for Urgent Issues

When you Rent or Partner with On the Water in Maine, you are receiving a professional agency that is a member of the Better Business Bureau, is respected in the business community, and responsive and attentive to Guests and Partners alike. On the Water in Maine ® Inc. is a well-established member of three large Chamber of Commerce's (Penobscot Bay, Belfast, and Boothbay) as well as it is an A-Plus ranked member of the BBB.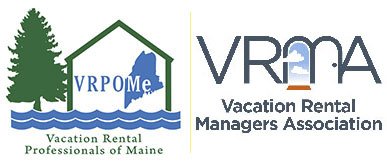 Guests and Owners may use 195 Commercial Street Rockport ME 04856 to ship packages to our office. Please notate the property somewhere on the shipping label for reference.
Mailing address: PO BOX 100 Rockport ME 04856