On the Water in Maine Concierge
Preparing your vacation is a breeze when you have all the resources and recommendations available!
Need help planning your trip? Leave it up to an expert!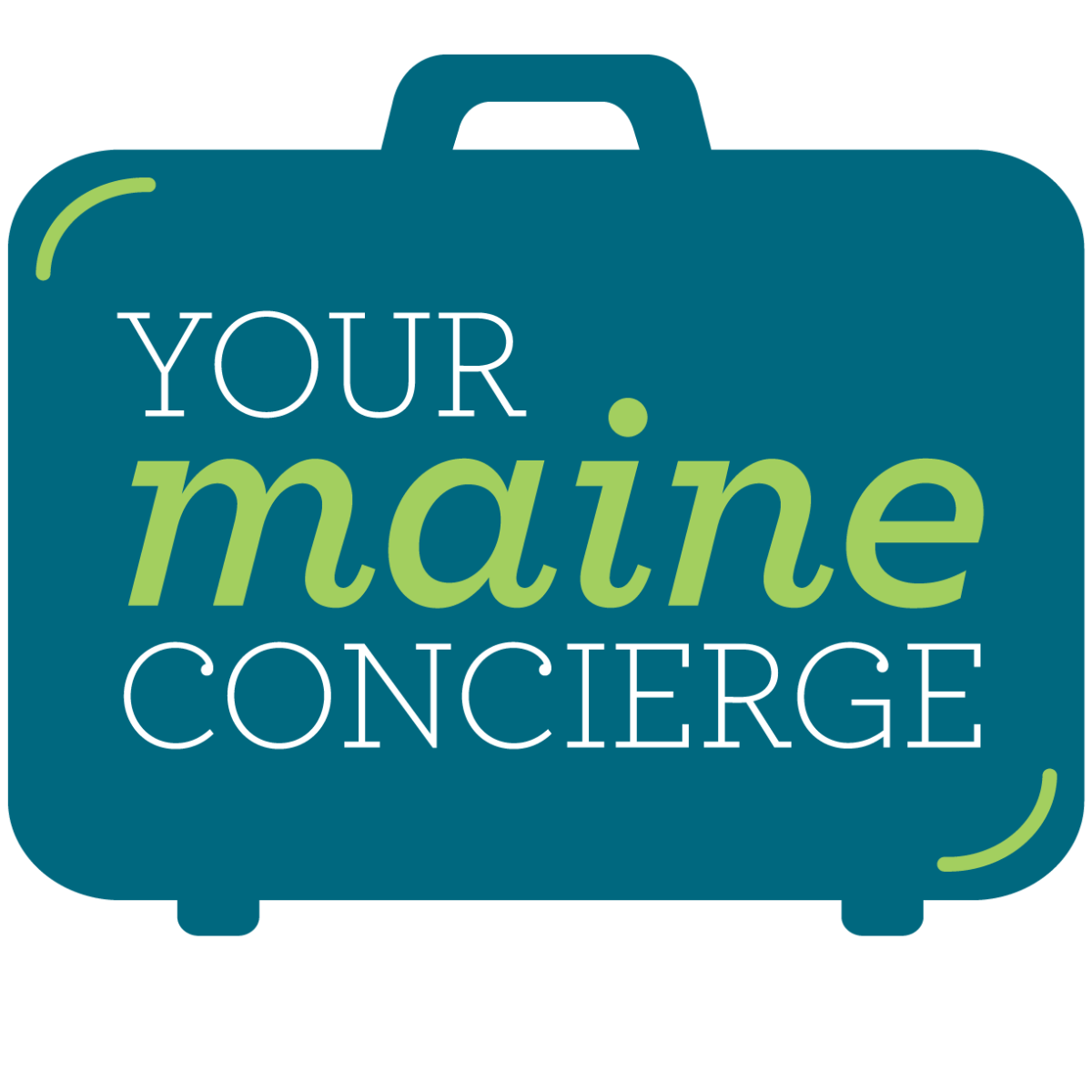 Your Maine Concierge is a professional concierge service that specializes in planning - or helping you plan - your trip to Maine. Whether it is your first trip to the state and need a place to start - or you are a long-time visitor that needs some new ideas, tips, or tricks, YMC has it all. Choose from three-tiers of service - Bronze, Silver, or Gold - for the whole week, to just one day.

YMC expertly tailors recommendations for dining, as well as indoor and outdoor activities, based on your specific interests and desires. Contact an On the Water in Maine reservationist for more information. Guests who book through OTWIM get a special discount on the service. Learn more HERE

Baby Gear
For Midcoast Maine, we recommend Lil' Sweet Pea's Consignment Boutique. Call or e-mail to arrange baby gear to be rented at your vacation property - they deliver - [email protected] or 207-594-0095. We will assist them in gaining access to your rental property to deliver and set up. In the Boothbay area, we recommend http://www.boothbaybabyrentals.com/
There is no better way to tour the Midcoast and surrounding Islands than on a bike! Roll down back roads along the ocean or park your bike and stroll through downtown Belfast, Camden or Rockland.

Maine Sport in Rockport offers bike rentals. You have to go to their store in Rockport to be fitted to a bike before you can rent it - so they cannot arrange to have them delivered to your rental property before your arrival. However, they have a large selection of good quality bikes to choose from and great customer service!
Explore the Coast of Maine from a boat! We work with several companies that offer boat trips and highly recommend these company's when it comes to getting out on the water:

The Schooner Olad - Sailing from Camden Harbor: www.maineschooners.com If you book a boat trip on the Schooner Olad through us, we can offer you discounted tickets. There are 5 different boats sailing from Camden Harbor, but we think Capt Aaron Lincoln of the Schooner Olad offers the best trips and we have been referring him to guests for the past 5 years.

The Schooner Surprise - Sailing from Camden Harbor: www.camdenmainesailing.com We love Capt's Jack & Barbara Moore. They have been offering day sailing trips out of Camden longer than anyone else.

The Schooner Heron - Sailing from Rockport Harbor: www.woodenboatco.com We love the Schooner Heron because the Bower family that operates it shares a great sailing experience. We especially love their island sail with a lobster roll lunch and the gourmet sunset sail.
Hardy Boat Cruises - Boat Trip to the Island of Monhegan: www.hardyboat.com The best way to get out to the island of Monhegan, ten miles out to see off the entrance of Penobscot Bay, is on the Hardy Boat. Almost as good as the boat trip is the just under 1 hour drive from Camden/Rockland to Pemaquid Point where the Hardy Boat sails from You can't miss having a true seaside meal at Shaws Lobster Wharf, where the Hardy Boat sails from.

The Schooner Eastwind - Sailing from Boothbay Harbor: www.schoonereastwind.com There are lots of choices when it comes to boat trips in the Boothbay Harbor Region. We think the Schooner Eastwind provides the best trip and highly recommend them.

Maine State Ferry Service - Boat Trip to the Island of Islesboro: www.maine.gov/mdot/msfs The easiest way to get out on the water and get a rare opportunity to soak in island life is to take the Margret Chase Smith, a ferry that can accommodate over 30 cars, on a short 20 minute ride from Lincolnville Beach to the island. Explore the Grindle Point Lighthouse museum, drive by John Travolta's summer estate, or take a bike ride to the various public beaches on the island.
We recommend one company for the ocean, and the other for fresh water:

Superfly Fishing Charters - Fishing trips for up to 6 people in Midcoast Maine (Ocean Fishing for Striped Bass, Bluefin Tuna, and Bluefish): www.superfly-charters.com Our guests have been going fishing with Capt George for years. He's able to pick up some of our guests at properties we rent near grounds that he will fish from. We've heard so many great stories about fishing with Capt George that we can't share them all here - but trust us - he's the best!

Maine Outdoors - Fishing trips for up to 6 people in Midcoast Maine (Lake & Ocean Fishing for Striped Bass, Bluefin Tuna, Bass, Bluefish): www.maineoutdoors.biz Our guests have been going fishing with Don Kleiner for years; he offers a wide variety of fishing trips and will come to most of the lakes we offer vacation properties for rent on.
For a full coastal experience, head down to Port Clyde Kayaks and take the whole family for a guided kayak trip; they also provide kayak and SUP rentals.

Ducktrap Kayak provides kayak and SUP rentals and delivery to Port Clyde, Cushing, St. George, Owls Head, Rockland, Rockport, Camden, Lincolnville, Bayside, Northport, Belfast, Megunticook Lake, and more.

Maine Sport Outfitters has a store located in Rockport and Camden. They provide a variety of gear for any outdoor adventure including kayaks, SUP's, bikes, and camping gear.
We recommend Jessica at Embody Massage & Yoga - She can do massages at her studio in Rockport or may be able to come right to your vacation property - www.embodymassageandyoga.com. Be sure to tell her you are staying with On the Water in Maine.