ARE YOU INTERESTED IN LISTING YOUR VACATION HOME WITH US?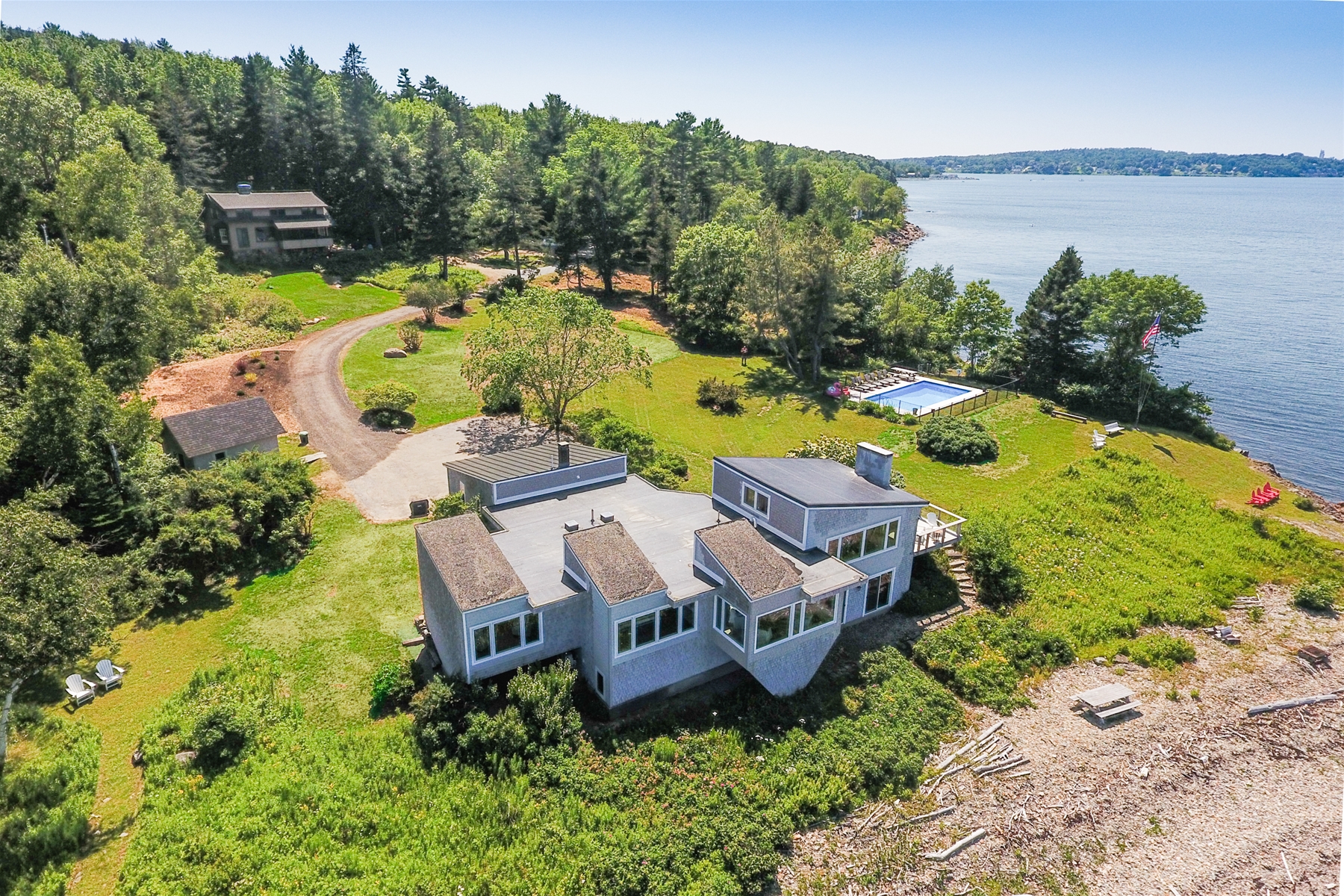 On the Water in Maine ® Inc. is a Vacation Property Agency founded in 2006 and owned and operated by Tiffany Ford, a Maine native. The home office is based on Route One in Rockport, Maine. Learn more about the Owner by visiting the
About Us
page. The hard-working entrepreneur also owns On the Water Real Estate, Ford Forensic Documents, and Trapt! Trapt is a new Entertainment Center aldo located on Route One in Rockport which includes Escape Rooms, Pool Tables and an Arcade (
Trapt
to book)!
At On the Water in Maine, Inc., our focus is to be THE best destination for Waterfront Vacation Rental Properties in Maine. According to the Maine Revenue Services, On the Water in Maine has some of the highest financially grossing rentals of any other agency in the State; our extensive inventory surpassing most of our competition. We are happy to share our Customer Satisfaction Rate in 2019 was 78.39% and has only increased in the years to follow- numbers our Team is proud of and actively strives for 100% .
Our Agency averages an outstanding Repeat Guest rate of 67% each year; a true testament to the professionalism and service we offer, as well as, the selection of properties. Please peruse over
2,000 positive guest testimonials
about working with our Agency. Our current Property Owners, or 'Partners', would be happy to provide references discussing our Teams service and performance. Our goal is to build a long-lasting relationship with our Owners and Guests alike.

Please contact our Property Acquisitions Specialist to begin the discussion about listing a potential property with us. Keep in mind, it is recommended to start the listing process in late fall or early winter as we accept reservations for the following year beginning in October. We typically stop accepting new listings by February, to ensure there is ample time on the website for each property to get exposure.

When you list your Property with Us... You are hiring our Team to find quality people to care for your Vacation Home while at the same time maximizing income and minimizing expenses to operate as a Vacation Rental.

What does an On the Water in Maine Vacation Home look like?
As our name suggests, we prefer the property be on the water or at least have water views. We also welcome properties located within walking distance of village centers such as Kennebunkport, Ogunquit, Old Orchard Beach, Scarborough, Camden, Boothbay, Rockland, Camden, Harpswell, Owls Head, and other desirable tourist coastal towns.
Must meet all our safety standards (National Building Code Standards) and is a well-maintained and appointed home.
The property must be available at least four weeks during the months of July or August i.e. one week in July, three weeks in August, all of July, or two weeks each month, etc., but must be at least four total marketable summer weeks during this two-month period each year.
We ask the Property Owner be in agreement with us for a minimum of two summer rental seasons.
We are looking for homes to list that we will be successful in the rental market and will generate the highest amount of income for the Property Owner. Such a property need be projected to generate at least $20,000 income per year in gross rentals to the Property Owner.
The property is preferred to be on the ocean between Kittery and Eastport (the entire Maine coast) or on a lake in Maine between Belfast and Kittery, but no more than 15 miles inland from the coastline. Please keep in mind, properties North of Stockton Springs and South of Brunswick will require its own Caretaker and cleaner.
The home must be properly insured as a Vacation Rental Home. Our company works with numerous insurance agencies, but we highly recommend Cale Pickford of the Allen Agency in Camden. Cale has a vast knowledge of the Second Home and Vacation Rental Home Industry and all of the required insurance needed; he is a great resource.
Here at On the Water in Maine, we are selective about the homes we choose to list with us. Probably the best examples of On the Water in Maine vacation homes are some of the ones that rent the best with us. They could be elite homes like
Maitri House
or
Candy's Cove Cottage
Smaller or more traditional vacation rentals homes like
Jones Cottage
or
Penobscot View
are also true examples of the types of homes we are looking to list.

What We Do.

We are a seasonal vacation rental agency and a property management company. We offer properties for rent as vacation rentals between roughly May and early November each year. We can take care of every aspect of your home. In fact, we've never met some of the Property Owners we work with. We just take care of their homes: everything from plowing, mowing lawns, to coordinating improvements. On the other hand, some of Property Owners live near or next to homes we offer for rent and handle all the property maintenance items, just leaving us to act as the rental agent. We can be as involved or not as much as you want in all aspects of the home rental.
Unique Partner Benefits:
We call Property Owners who list with us our "Partners".
Property Owners who list with On the Water in Maine get to be part of our Damage Waiver Program. Instead of collecting a traditional $300 or $500 security deposit, we simply back each rental property annually up to $975 in damage protection. Any damages at the home, which are rare, are covered to $975 by us, along with another $1,000 by renter credit card guarantee (then your insurance company typically takes over at $2,000).
Appliance Loaners: Every summer, 7 or more refrigerators in properties that we offer for rent simply break or die. We have loaner refrigerators available that we will rush over to your property so that no food is lost and Guests are satisfied. We only charge the labor to deliver and pick it up. It's all about preserving the rental and income in every transaction.
Carpet Extractors: We have professional carpet extractors in our inventory (many times better than a grocery store Rug Doctor). We have them to address any stains in carpets that come up.
Linen Services: Starting in 2017, we now offer a bed linen and towel rental service. We own the quality sheets and towels. the renters pay for the rental of them which includes laundering as part of the rental transaction. This offers huge savings to our Property Owners who won't have to contend with lost towels and sheets, or the expensive costs of paying for laundry cleaning. We built a new commercial laundry facility in Rockport, completing it in May 2017. (This service is only available between the Boothbay Region and Belfast currently).
Lawn & Yard Care: We work with great vendors that do the best at yard care.
Carpentry Work: Our talented contractor Walter Read has built or rebuilt over 20 decks, 30 bathrooms, and much, much more.
Access to Vendors: We have some of the best vendor relationships with garbage takers, plumbers, electricians, and more. Utilize our resources for quality fast and affordable response.
General Caretaking Services: We are currently the caretakers for about 45% of our listings. We do weekly and monthly property checks on those homes in the off-season, respond to alarm calls and ensure they are well cared for.
Fees & Charges:
For competitive reasons, we don't post our commission or fee amounts here - but you can
contact us
directly for those costs.
Our commission for renting properties is in line with the industry average. We guarantee our commission rate for at least 3 years after you list with us as we are looking to build long-term relationships with our property owners.
We ask for a small annual web listing fee. This expense barely covers five percent of the advertising costs of your property annually with us - we take care of the other 95%.
If you wish us to offer vendors we have relationships with for cleaning services, we charge a standard hourly rate to clean your home with a cap on hours (Guests are responsible for cleaning costs above the cap). Many of our homeowners choose to add a cleaning fee to the rental to cover these expenses. (With linen rentals and cleaning fees, Owners can expect to just get a check for the gross rental amount and no other charges).
Our hourly property management rate is below average since we have a partnership with you to present your own in the best way possible. We have a minimum one hour charge for any calls.
We offer Property Watch / Caretaking services at a monthly rate with different plans between $50 and $200 per month based on the property, location, and frequency of visits.
If You Are Interested In Listing With Us
,
e-mail or send us photos
of your property along with its physical address
[email protected]
. We'll review it to see if it has the potential to be an On the Water in Maine property.
After reviewing the photos of the property, and deciding that we think we can successfully market the property, we'll want to visit the property. You can meet us, or, if like most of our owners, you live out of state, we can meet a caretaker at the property. If not, as most of our current owners did prior to listing with us, you can mail us a key and we'll visit the property on our own.
From there, we'll send you our Owner Agreement. After you've reviewed the contract and decided you want to list with us, and we've reviewed the property and decided we want to list it, you'll complete the contract. Once signed, we'll take photos and get the listing online.
Bottom line
, if you sign on with us, you'll be signing on with a business leader that offers the best products at a fair price to all its Customers. It may sound crazy, but just one of the many notable differences between On the Water in Maine Inc. and most all its competitors is that
we have trucks
. You may ask why this is important. Think about it. Do you want to work with a rental agency that can come quickly out to your property and haul away trash if someone forgot to pick it up or drop off a loaner fridge rather than move the renters and lose income? What about when there are problems at the property? Do you want a call every time there is a problem at your property that results in you needing to find someone to fix it or lose your renters and income? Our Property Managers are skilled at fixing almost everything in the average home, from hot water heaters to hot tubs, WiFi routers to broken screen doors - and
much
,
much,
more.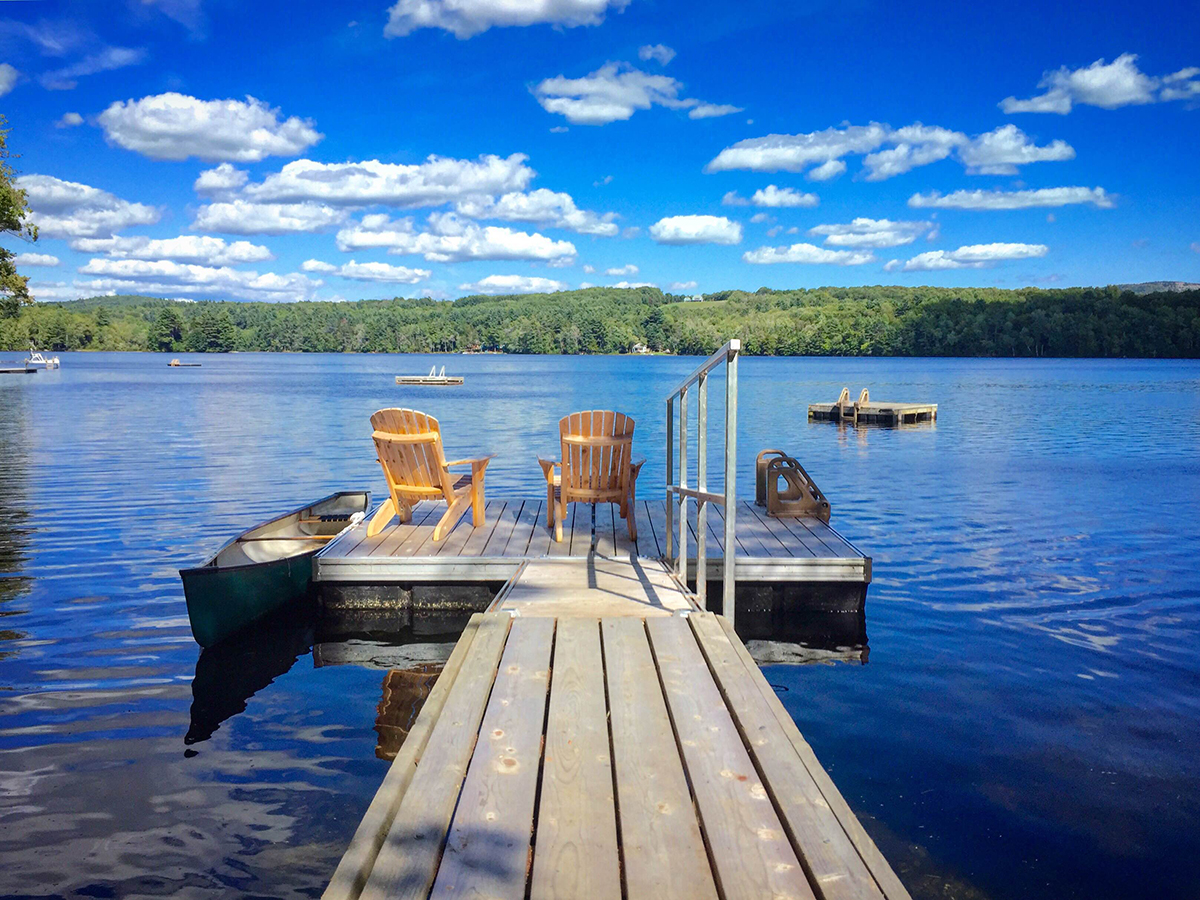 Below you will find reference letters provided by current partners of On the Water in Maine:
"We trust OTWIM completely. They solve problems without involving us, unless they must. They are professionals in every way, taking care of all the details involved in renting scores of properties up and down the coast. Trash is collected, houses are cleaned and readied for guests, and all questions are answered quickly and completely. The OTWIM vision is of an agency that anticipates potential problems and promptly attends to those that do arise. This professionalism and attention to detail encourages repeat guests: one is returning to our home for the fifth time in 2020. "
- Robert & Karen, Atlantic Sunrise
"We love our house, but we live two-hundred-and-fifty miles away from it. When we go there, we don't want to worry that things have gone awry or that renters have been hard on the property in weird ways. Like the renters, themselves, we just want to open the door to our own house and find everything "just right." Never once in the years we have worked with OTWIM have we discovered anything but that."

- Jay, Watch Point

"Patti and I have partnered with On The Water In Maine for over 5 years and we are extremely pleased with their service both to us as owners and to the folks who have rented our property. Prior to OTW we used VRBO which we found to be lacking in many ways. Tiffany and the staff at OTW are totally focused on providing renters with a worry free and enjoyable experience. They go out of their way to meet their needs and are available to them 24/7. OTW markets, books, and ensures our property is safe, clean and ready for our guest at check in. We know with OTW that our property will be respected and maintained according to our standards."

- Patti & Kevin, Becalmed on Megunticook Lake

"I have been a long-time property owner on Coleman Pond in Lincolnville and have used On the Water for my property management needs for 10 years. Their quality of service is second to none. I have been very pleased with their professionalism and attitude. On the Water checks the property regularly and I never have to worry about how our home is being treated, they screen the renters very well. Each month I receive a statement, so I get a clear picture of what is happening with my property. If ever I have a question, I know that I can email or call to get my answer."

- Craig, Coleman Pond Cottage

"I highly recommend working with On the Water in Maine to manage your vacation rental. It's a nerve-wracking idea to entrust your special place to someone for the summer season, but OTWIM really comes through. They are trustworthy and great to work with and will put your mind at ease. The whole team is friendly, helpful, professional, communicative, and hard working. They are quick to solve any problems that come up, and they make sure your house is well taken care of. They check that the cleaners have done a good job and that everything is in perfect condition for the next renters. I've even witnessed Meg and Paige personally detailing something small that was missed! They will get you a great price that makes renting out your home worthwhile, and the bookkeeping and payment process are very clear and seamless. The owner's portal on their website is a great tool that allows you to instantly book your own time at your house and keep track of your statements. All in all, it's been a wonderful partnership!"

- Shannon, Easy Lane Cottage

"Our family Downeast property - Bar Island cottage - in Milbridge has been professionally managed by OnTheWaterInMaine [OTWIM] since 2008. As we live on the west coast, having a dependable, high quality seasonal rental agency overseeing our coastal property is essential. OTWIM is very organized. Their office staff - Tiffany et al - communicates efficiently while working closely our local caretaker and cleaner. Our property has been booked solid from late May to early October each year. Knock on an old wooden Maine lobster buoy, we have not had any negative weekly rental experiences or renters! No schedule mixups or property damage. Renters are also able to communicate [24/7] easily with OTWIM as needed via phone, e-mail or text. We highly recommend OTWIM for your rental agency needs without reservations; we couldn't maintain and/or enjoy our beloved Maine property without OTWIM."

- Tim, Bar Island Cottage