| | |
| --- | --- |
| Guests | 10 |
| Bedrooms | 4 |
| Bathrooms | 3.5 |
| Allows Pets | No |
| Property Size | 3,178 sq. ft. |
Property Info
THIS PROPERTY ONLY RENTS ON A SATURDAY TO SATURDAY SCHEDULE - 7 NIGHT MINIMUM REQUIRED
COMING SOON IN 2018!
A luxurious, fully remodeled bathroom including new fixtures, tiled shower, and floor!
**Pictures to follow upon completion**

ROOM LAYOUT:
Main Level: Kitchen, Living Room with 2 Dining Areas, Large Open Deck, Screened Porch, King Bedroom with en-suite bath with freestanding tub, over-sized stall shower and double vanity, Laundry, and Powder Room
Lower Level: Sitting Room, 4 Twin Bunk Room, Queen bedroom, Shared bathroom with tub/shower, Queen bedroom with en-suite stall shower bathroom and double vanity
DOGS PERMITTED? No, sorry dogs are not permitted on this property.
Our leading rental home, the one everyone wants to stay at, Maitri House (pronounced "MY tree", a Sanskrit word meaning "unconditional friendliness") is one of only a few elite lakefront homes available for rental on desirable Megunticook Lake. It features tasteful, comfortable furniture, complete gourmet kitchen, double-width dock, large deck and screened porch with ping pong table and other games. Maitri House sits right on the southern end of Lake Megunticook, 3 miles from beautiful Camden village and the ocean. The Camden Hills State Park with many hiking trails is also nearby.
Privacy is a key feature of this home with limited exposure to the few surrounding neighbors. Located on a quarter mile long private road, traffic is not a problem either.
Outside is a sprawling deck, a fire pit, stairs leading to the large dock, and great access to Megunticook Lake. Because this house is located in a private cove, boats are not speeding by, and loons, herons, and other wildlife come to enjoy the peaceful surroundings. Swimming and fishing are great off the over-sized dock and the screened porch is a perfect retreat in the evening.
This property is a favorite for many returning guests.

Please note our policy on "wedding parties" before inquiring about this property by clicking HERE.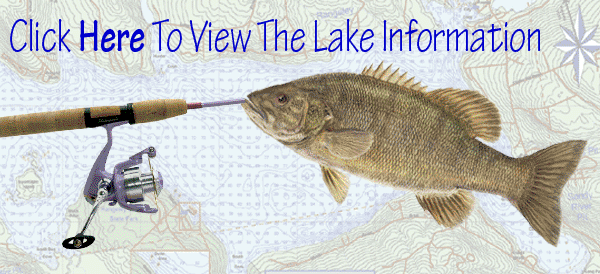 This drone video was taken in September 2016 and shows the area around the property...
Details
BOATS INCLUDED? For $50/week, we offer a canoe to rent at the property (select to add it to your reservation). In addition, our affiliate company Maine Watercraft Rentals Inc., will exclusively rent a 18' Grady White power boat with 150 hp. Rental of the boat includes water skis, a tube, kneeboard and wakeboard. Please note, even if you don't rent the Grady White - this boat is kept at Maitri House all summer, available only to rent with Maitri House. You must meet Maine Watercraft Rentals criteria for renting boats to rent the Grady White. If you are looking to rent kayaks, or SUPs Maine Sport or Ducktrap Kayaks offer those and can deliver them to the Property.

LINENS & TOWELS: The rental of this property includes all bed linens and towels. Beds will be made up upon arrival and there will be one bath towel and washcloth per listed occupancy, two hand towels per bathroom, one bath mat per full bathroom, and two kitchen towels in the kitchen. Additional bath towels can be rented.

SECURITY DEPOSIT: Yes, a $500 Refundable Security Deposit may be required for Guests that don't have a previous/proven relationship with our company. The security deposit is due 30 Days prior to arrival and refunded within 30 days of departure.
OFF-SEASON PRICING:
In order to make some of our larger properties more attractive to smaller groups in the Off-Season, we`ve created a Custom Pricing Option. Pricing for rentals that occur in the advertised Off Season (1/1/18 - 6/16/18 & 9/1/18 - 12/31/18) for this property are based on 4 people. Additional people, up to the maximum allowed for the property, will be charged an additional $175 per person - per week if a rental occurs in these time-periods. Guest must select this option during the reservation process.
PROPERTY SPECIFICS:
Washer & Dryer: Yes
Dishwasher: Yes
Coffee Maker: Dual K-Cup, Automatic drip with Filters, French Press
Air Conditioning: Yes, in Master Bedroom. Ceiling fans in great room and screened porch.
Heat Source: Boiler
Grill: Propane Gas Grill
Usable Fireplace: No
Outdoor Firepit: Yes
Trash Removal Service: Included with rental, put in yellow bags provided. Pick up on Tuesday
Water Source: Well water
Internet Access: Yes, with Wi-Fi
TV: 2 TV's - Living Room has a 60" flat screen with Blu-Ray/DVD player, Netflix accessibility and HD cable service. The lower level sitting room has a 39" flat screen TV with HD cable service.
Closest Shopping Village: Camden, 3 Miles away
Number of Restaurants within 5 Miles: 30+
Water Frontage: Yes
Beach Access: No (property shoreline offers no sandy beach area)
Dock/Pier Access: Yes, double-size dock
Property Good For Fishing: Yes
Additional Amenities: Minimum Standards List
Exploring Area
Google Map
Calendar
Jan - 2018
S
M
T
W
T
F
S

1

2

3

4

5

6

7

8

9

10

11

12

13

14

15

16

17

18

19

20

21

22

23

24

25

26

27

28

29

30

31
Feb - 2018
S
M
T
W
T
F
S

1

2

3

4

5

6

7

8

9

10

11

12

13

14

15

16

17

18

19

20

21

22

23

24

25

26

27

28
Mar - 2018
S
M
T
W
T
F
S

1

2

3

4

5

6

7

8

9

10

11

12

13

14

15

16

17

18

19

20

21

22

23

24

25

26

27

28

29

30

31
Apr - 2018
S
M
T
W
T
F
S

1

2

3

4

5

6

7

8

9

10

11

12

13

14

15

16

17

18

19

20

21

22

23

24

25

26

27

28

29

30
May - 2018
S
M
T
W
T
F
S

1

2

3

4

5

6

7

8

9

10

11

12

13

14

15

16

17

18

19

20

21

22

23

24

25

26

27

28

29

30

31
Jun - 2018
S
M
T
W
T
F
S

1

2

3

4

5

6

7

8

9

10

11

12

13

14

15

16

17

18

19

20

21

22

23

24

25

26

27

28

29

30
Jul - 2018
S
M
T
W
T
F
S

1

2

3

4

5

6

7

8

9

10

11

12

13

14

15

16

17

18

19

20

21

22

23

24

25

26

27

28

29

30

31
Aug - 2018
S
M
T
W
T
F
S

1

2

3

4

5

6

7

8

9

10

11

12

13

14

15

16

17

18

19

20

21

22

23

24

25

26

27

28

29

30

31
Reviews
Write a Review
Property Manager
We thought the property management agency responded well to any requests and concerns and went out of their way to make our stay enjoyable.
Property
Property Manager
Please let me know when booking is available for next summer. We are looking at all of our options currently. Thank you! Chad and Amy Gill
Property
Maitri House was very clean and nice. Would definitely consider renting again next summer. Please let me know when booking is available for next summer. We are looking at all of our options currently.
Property Manager
Property
Property Manager
We stayed at On The Water in Maine rental properties six or seven times over the past 8 years. It's always stellar service. For example, we had a mechanical issue with our rental boat this year. They had a mechanic on the pier within 45 min of my call. The boat needed to be taken to his shop for repairs. It was repaired and back at the pier before I woke up at 7 AM next morning. Amazing! Justin is on top of every detail and is at your service when needed. I wish there were rental agencies like On the Water in Maine at the other vacation areas we visit. Do yourself a favor and rent with them. They are experts and take the hassle out of renting a vacation home. We will use their services again without a doubt.
Property
Stayed at Maitri House for one week in July 2016. It's great. Plenty of room and a very nice home. There are 2 bunk beds in one room, two queen beds each with a respective room (one of which has its own bathroom) and a master bedroom with a queen or king and a day bed. Large spacious living area and kitchen. Screened in porch and gameroom with table tennis and magnetic darts. Large deck overlooks the lake (deck needs refurbishing as it is very, very slippery when wet and prone to dispense splinters when dry). The lake is crystal clear with loons. There are very few homes on much of the lake and the shore is pine trees and rocky outcrops to the waters edge. Lake is great for kayaking, fishing, swimming, tubing, waterskiing, etc. There is a picnic area and walking trails on one part of the lake. Private location. Yet, only 5 min drive to Camden's shops and restaurants and you do not battle traffic getting into Camden coming from the West (unlike from the North or South). I would stay at this property again without hesitation. **ON THE WATER IN MAINE STAFF: The deck has been power washed to improve traction for the rental season 2017.
Property Manager
Can't say enough good things about working with On the Water in Maine. Website is user-friendly and easy to navigate. The email communication is spot-on, timely but not too overbearing, friendly and details galore. Special shout-out to Justin for his patience when we ran into a boat issue! Would use this site again in a heartbeat if seeking a rental in Maine!
Property
Maitri House is secluded on a quiet cove with little-to-no traffic. The website gives a very good representation of the property. Plenty of parking space. We've rented vacation homes many times in various parts of the country, and this one stood out for several reasons: (a) there were fresh flowers on the dining table when we arrived, (b) there were lovely flowering plants on the deck to enjoy, (c) the landscaping was well-tended and neat but also not too fancy in case there are kids, (d) the towels were top-notch, and the owner provided extra beach towels, (e) the attic fan worked beautifully to help keep the inside temp comfortable and cool, (f) plenty of space to spread out and lounge around, (g) the kitchen is extremely well-stocked, and prior guests generously left behind spices, plastic wrap, etc., (h) the grill was terrific, and although the tank was empty, there was a spare in the garage ... which we refilled for the next guest! (i) the dock was roomy and the fire pit included sticks for marshmallows, (j) the light switches, of which there are MANY, were all nicely labeled, (k) the entire home and property were spotless upon arrival, and the loons at night were a bonus! Although we only had 4 people at the house, it can EASILY hold 10 without being on top of each other.
Property Manager
We found OWIM very responsive and helpful.
Property
Maitri House was beautiful and spacious. It's location on Lake Megunticook was perfect.The house is especially well appointed.
Property Manager
Booking and payment were very easy. Communications were throrough.
Property
Maitri house is a lovely home in a picturesque lakefront setting. The house is very well-appointed and comfortable for a large family or two families.
Property Manager
Just perfect...never a miscommunication! Your directions and emails were great. Ben took care of us the whole week and always answered any questions promptly.
Property
Maitri House was a fabulous vacation for my extended family! Even the weather cooperated and gave us 5 hot, sunny days to take the boat out and enjoy our water sports. What entranced us was the quiet beauty of the setting...our past vacation houses at the Outer Banks of NC were in boisterous settings with close-in neighbors. This was tranquil, yet offered excitement on the lake, relaxation on the dock, and fun around the fire pit at night. Highlights included: everyone viewing the Milky Way in just the clearest way our first night on the dock, toasting marshmallows in the firepit, catching a smallmouth bass off the boat, waterskiing and tubing like there was no tomorrow, and doing our own restaurant-worthy lobster dinner. One vacation we will be talking about for a long time!
Property Manager
This is a very professionally run rental company. Much information was provided so that the renter knows what to expect.
Property
The house is beautiful. There are many wonderful features, but if I had to pick one it would have to be the nicely set up dock.
Property Manager
We love On the Water in Maine! The service is outstanding. We had a couple of issues at check in and Ben took care of everything--pronto. Can't say enough good things about your whole operation. This was out third rental (tea/maitri house in 2010; satquin cottage in 2011) and will be renting again in the near future--probably next summer!
Property
Lovely house--big enough for a family of 10 (grandparents, adult children and grandchildren) to be together, yet have privacy when wanted. The setting is absolutely serene. We heard loons every evening and morning. We had kayaks and a ski boat and were able to enjoy the full range of water sports. Something for everyone. We spent time on the deck as well as the dock--plenty of seating in both places. We all even played ping pong!
Property Manager
Everyone was informative, responsive, patient and welcoming. Special shout out to Ben who helped us several times.
Property
Maitri House was perfect for our family vacation! The house was exquisitely appointed, yet comfortable for family members who ranged from age 69 to 19 mos. The 3.5 bathrooms and bedroom layout gave everyone privacy. The open floor plan was great with little ones afoot. The porch was ample, the dock and umbrella kept us in the water most of the day, and the screened-in room with the ping pong table was a special treat. Having access to the lake on the property was heaven; having the lake water warm enough to go in at any hour of the day or night was a dream come true. We couldn't have asked for, or dreamed of, a better property for us.
Property Manager
Ben and the staff were very good at getting back to us whenever we had questions.
Property
The house was lovely and the water views spectacular. We could hear the loons at night and on our last day, three loons passed by our cottage - mama, poppa & baby. My granddaughter especially enjoyed seeing them so close. The kitchen was very well outfitted with everything you need to make you stay comfortable. We all loved the ping pong table in screened-in-porch. In fact, that was the deciding factor for renting this place. Everyone played and had a good time. The house was well stocked with board games, etc.
Property Manager
Property
Property Manager
Your employee Ben is fantastic. Beautiful house, beautiful lake and lots of privacy.
Property
Disclosures
Smoking Is Not Permitted anywhere on or inside of any of our rental properties nor are those who may partake in tobacco smoking allowed to occupy any of our properties.

Occupancy may not exceed what is posted for each home. Maximum occupancy includes infants and children.

Amenities offered through On the Water in Maine Inc. are not available at all the properties we offer for rent. Boat Rentals through Maine Watercraft Rentals Inc. are offered Sunday morning to Friday after 4pm and include free delivery to the property. Check with an agent to find out what boats are available to rent at this property, or, when you process the booking here online, only the boats available for the property will be listed as available to rent.

Please see our Rental Guidelines Page for further questions regarding how to book this property and additional charges and fees. Contact a reservation agent for more details or to ensure you are booking the right property for you.
Town Info - Megunticook Lake & Norton Pond
Popular connected lake and pond in the seaside towns of Camden and Lincolnville. "On Golden Pond" feel - yet in ocean-fronted towns.
Learn More