Sleeping Arrangement
Bedroom 1-Master Upstairs
1 King
Bedroom 2- Upstairs
1 Queen
Bedroom 3- Upstairs
2 Twins
Common Space
1 Trundle Bed, 1 Twin
Property Info
THIS PROPERTY ONLY RENTS ON A SATURDAY TO SATURDAY SCHEDULE - 7 NIGHT MINIMUM REQUIRED

ROOM LAYOUT:
1st Floor- Kitchen, Dining Area, Formal Dining Room, Den, Half Bath, Study, Living Room, Deck, Laundry in the Basement
2nd Floor- Bedroom with 2 Twins, Queen Bedroom, King Master with en suite Tub Shower Bathroom, Day Bed with trundle in the upstairs hall (2 Twins), Shared Claw Foot Tub Shower Bathroom
DOGS PERMITTED? Dogs are considered at this property. All dogs must first meet our Pet Guidelines to be considered. J1
Camden is the premier location in Mid-Coast Maine and Chestnut Street is arguably the nicest street. Ninety-Three Chestnut is an antique (built in 1820), but charming and updated New England-style home. An entirely new kitchen was put into the property in 2010. The main level has the eat-in kitchen, as well as, a living room, formal dining room, office, sitting room, and a private fenced back yard with a lovely front porch. Traditionally somewhat steep stairs lead from the main floor to a 2nd floor offering 3 bedrooms and two full bathrooms. The Guest bathroom has a claw-foot tub/shower and the Master bathroom has a sunken bathroom tub/shower.

Take a step back in time as you walk historic Chestnut Street which begins right in the center of town at the Common. Huge trees arch over the street and frame a remarkable collection of antique New England homes, many with front porches and barns, creating a shady retreat in summer, two blocks from Camden Harbor with its shopping, restaurants, and harbor park. Ninety-Three Chestnut sits on an elevated site with perennial gardens and large front porch to greet you. A recent renovation has brought back the hardwood floors, doors and moldings while providing all of the modern conveniences of a new furnishings, new kitchen and updated decor.
Details
LINENS & TOWELS: The rental of this property includes all bed linens and towels. Beds will be made up upon arrival and there will be one bath towel and wash cloth per listed occupancy, two hand towels per bathroom, one bath mat per full bathroom, and two kitchen towels in the kitchen. Additional bath towels can be rented.

SECURITY DEPOSIT: No, the owner of this property does not require a security deposit, however, guests are still financially responsible for non-accidental damages at the property.

PROPERTY SPECIFICS:
Cleaning: The property will be professionally cleaned before and after the rental with the cleaning fee. Above normal cleaning charges will be billed to guest at $35 per hour
Washer & Dryer: Yes
Dishwasher: Yes
Coffee Maker: Dual K-Cup and Standard automatic drip with filters
Grill: Propane Gas Grill
Air Conditioning: There are window AC units in the 3 bedrooms. There are 3 fans for the bedrooms as well.
Heat Source: Furnace
Usable Fireplace: No
Outdoor Fire Pit: No
Trash Removal: Included with rental, picked up on Monday's
Water Source: Town water, Okay to drink from the tap
Internet Access: Yes, with Wi-Fi
TV: Yes, 3 TVs with DVD and cable service
Garage: The garage at this property is NOT available. There is a small seasonal owner's apartment located above the garage
Closest Shopping Village: Camden, 0.3 Mile away
Number of Restaurants within 5 Miles: 30 Plus
Water Frontage: No, Public Nearby
Beach Access: No, Public Nearby
Dock/Pier Access: Public Nearby
Additional Amenities: Minimum Standards List

BEACH CLASSIFICATION: We have categorized this property as having or being near a sandy beach. More specifically for this property - it is a short 5 minute walk to the pea-sized pebble and sandy town owned public beach called "Laite Beach". There is not an actual usable sandy beach at this property (it's not even on the water), but the nearby beach is great for kids and that is why we have classified it as being on or in this case - "near" a sandy beach.
Floor Plan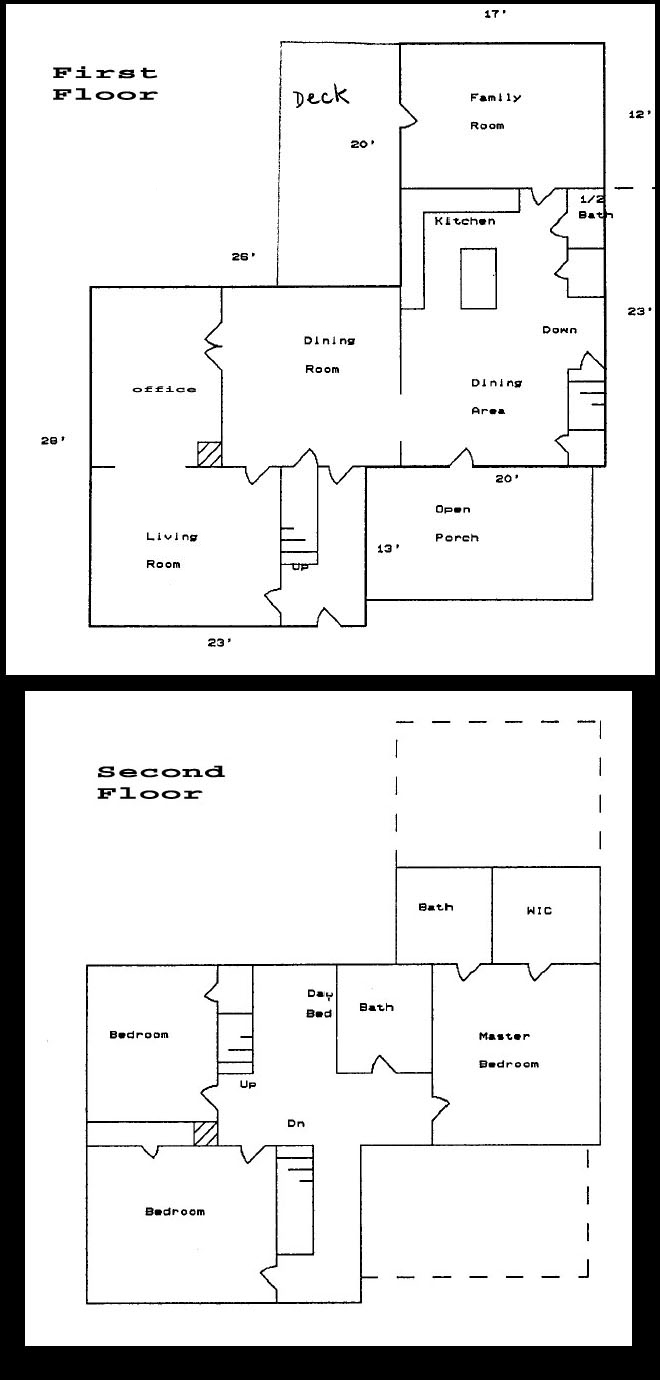 Exploring Area
Map
Calendar
Apr - 2020
S
M
T
W
T
F
S

1

2

3

4

5

6

7

8

9

10

11

12

13

14

15

16

17

18

19

20

21

22

23

24

25

26

27

28

29

30
May - 2020
S
M
T
W
T
F
S

1

2

3

4

5

6

7

8

9

10

11

12

13

14

15

16

17

18

19

20

21

22

23

24

25

26

27

28

29

30

31
Jun - 2020
S
M
T
W
T
F
S

1

2

3

4

5

6

7

8

9

10

11

12

13

14

15

16

17

18

19

20

21

22

23

24

25

26

27

28

29

30
Jul - 2020
S
M
T
W
T
F
S

1

2

3

4

5

6

7

8

9

10

11

12

13

14

15

16

17

18

19

20

21

22

23

24

25

26

27

28

29

30

31
Aug - 2020
S
M
T
W
T
F
S

1

2

3

4

5

6

7

8

9

10

11

12

13

14

15

16

17

18

19

20

21

22

23

24

25

26

27

28

29

30

31
Sep - 2020
S
M
T
W
T
F
S

1

2

3

4

5

6

7

8

9

10

11

12

13

14

15

16

17

18

19

20

21

22

23

24

25

26

27

28

29

30
Oct - 2020
S
M
T
W
T
F
S

1

2

3

4

5

6

7

8

9

10

11

12

13

14

15

16

17

18

19

20

21

22

23

24

25

26

27

28

29

30

31
Nov - 2020
S
M
T
W
T
F
S

1

2

3

4

5

6

7

8

9

10

11

12

13

14

15

16

17

18

19

20

21

22

23

24

25

26

27

28

29

30
Reviews
Write a Review
Property Manager
Meg was awesome to work with! Everything was great---easy to work with on the booking side and very prompt response to our cable issue and the cleanliness issues in the downstairs bath.
Property
Property Manager
Staff are very good. They are easy to work with and know the properties well.
Property
93 Chestnut is a charming old Camden house. The location is the best as it is an easy walk into town for shopping and restaurants. We especially enjoyed the front porch, and our granddaughter enjoyed the mostly fenced in back yard. We cooked most of our dinners in and ate in the comfortable dining room. I thought the house was a very good value.
Property Manager
Friendly helpful staff.
Property
Great house! Comfortable, clean, close to town and pet-friendly.
Property Manager
Property
Property Manager
Very friendly and responsive
Property
Location; layout of house; covered front porch; AC in all bedrooms
Property Manager
Property
Property Manager
On the Water in Maine makes renting/enjoying time away from home enjoyable, stress free. If anything comes up, they are accessible and solutions oriented.
Property
It is a wonderful home! The owners clearly want you to enjoy your visit. It is incredibly well outfitted. - You will forget you are a visitor.
Property Manager
All had been great. Have been timely on answering questions and very informative on what to do at the property. Loved the property!
Property
Comforts of home- love the porch! Love two sitting rooms with tvs for different options for group viewing. Love close walk to downtown! Blocks away!
Property Manager
All experiences with staff were professional and courteous.
Property
Vacationing in a beautifully appointed home within walking distance to town. What could be better?
Property Manager
Property
Property Manager
Property
Property Manager
Great communication, and regularly got in touch. Excellent advice on what to do in the area, and glad we followed the good advice. Always friendly and helpful.
Property
Beautiful house, location and street. A very 'homey' feel. Comfy beds, lovely sun room and especially love the kitchen. Very nicely stocked home as well - kitchen supplies, pillows, extra blankets, just nice touches for a home away from home. Really loved it. Only fault - disappointing garden. Great space but notice planting. My husband and I are both professional gardeners and own a greenhouse and thought of several plants, very low maintenance, that would work well there, for many years. A small complaint!
Property Manager
We had wonderful service this year. We appreciate the early check-in option and the call that our house was ready ahead of schedule.
Property
This was our fifth year at 93 Chestnut, so obviously we adore it. We were happy to see minor changes, like the carpet runner on the stairs and the runners in the kitchen nailed to the floor. The house is beautiful and great space for a big family.
Property Manager
Property
Property Manager
Everything is done very professionally at On The Water in Maine. They are helpful and responsive to any issues.
Property
You can never spend enough time in Camden! There is so much to do - hiking,biking,sailing, shopping!
Property Manager
On the Water in Maine was helpful and pleasant to work with.
Property
We loved the house and it was roomy enough for our family of seven.
Property Manager
It has been exciting to watch the Ford family grow this rental business over the years we have been renting from you. Your friendliness and attention to detail is what keeps us coming back to your agency. Good Luck to you in the future of your business. As far as 93 Chestnut Street - The charm of the house that combines the old with the updated decor is our favorite feature. Lots of space for our family and dog friendly! We also enjoy the privacy of the neighborhood yet within walking distance to Camden and Laite Beach.
Property
Property Manager
Property
Property Manager
Property
Property Manager
Property
Property Manager
Property
We love 93 Chestnut!! It is beautifully furnished and maintained. We are so lucky to have a week in your home! Thank you! Christina Eckerson
Disclosures
Smoking Is Not Permitted anywhere on or inside of any of our rental properties nor are those who may partake in tobacco smoking allowed to occupy any of our properties.

Occupancy may not exceed what is posted for each home. Maximum occupancy could include infants and children.

Amenities offered through On the Water in Maine Inc. are not available at all the properties we offer for rent. Boat Rentals through Maine Watercraft Rentals Inc. are offered Sunday morning to Friday after 4pm and include free delivery to the property. Check with an agent to find out what boats are available to rent at this property, or, when you process the booking here online, only the boats available for the property will be listed as available to rent.

Please see our Rental Guidelines Page for further questions regarding how to book this property and additional charges and fees. Contact a reservation agent for more details or to ensure you are booking the right property for you.
Town Info - Camden & Rockport
Well-loved by visitors and residents alike, the towns of Camden and Rockport were one until 1890. Even though governed separately today, they are essentially the same town combined with village centers a mile apart. The mountains tumble down to meet the ocean's edge, creating some of the best views and hiking opportunities in the state.
| | |
| --- | --- |
| Shopping | In Camden Village |
| Restaurants | Over 30 Restaurants in both towns combined, several recent James Beard Award winners |
| Golf Course | Goose River & Samoset Resort courses in Rockport |
| Airport | Knox County Regional (RKD) 20 minutes, Portland (PWM) 1.5 hrs, Bangor (BGR) 1 hour, Boston (BOS) 3 Hours, Manchester NH (MHT) 3 Hours |
| Groceries | French & Brawn, Megunicook Market, and Hannaford in Camden |
Learn More