Sleeping Arrangement
Bedroom 1- Downstairs Master
1 Queen
Bedroom 2- Upstairs Master
1 King
Bedroom 3-Upstairs
2 Twins
Property Info
THIS PROPERTY ONLY RENTS ON A FRIDAY TO FRIDAY SCHEDULE - 7 NIGHT MINIMUM REQUIRED
ROOM LAYOUT:
First Floor: Living room, kitchen, dining area, bathroom with tub-shower, queen bedroom, powder room with washer & dryer, sunroom, and deck
Second Floor: Two-twin bedroom with shower stall bathroom, king bedroom with en-suite bathroom with soaking tub and large glass shower
DOGS PERMITTED? Dogs are considered at this property. All dogs must first meet our Pet Guidelines to be considered. J1

A rare sandy beach cottage, this is one of only about 20 rentals in Midcoast Maine that has a sandy beach in front of it. The second-to-last cottage at the end of a dead end road, you won't have to contend with traffic noises. Crocketts Beach, when the tide is out a bit, is a perfectly sandy beach all the way out into the water. (The sandy part is not accessible when the tide is high but is accessible about 20 hours out of each day).
Crocketts Beach is especially well-suited for kayaking and provides a nice ability to explore, by kayak, Seaglass Island (a very small island about 1/4 mile off the beach which you can almost walk to at low tide), nearby Crescent Beach and Sheep's Island. There are six cottages/homes on Crocketts Beach, three of them are rentals, two are very small private one-bedroom summer cottage, and the one year-round home belongs to inn owners in Camden that don't spend much time at the beach in the busy summer season. So the beach is rather private and unique in that sense as well. The public does have access to the north end of the beach through a town access point.
Easily keep an eye on your kids as they swim and build sand castles on the beach. Collect driftwood off the beach to use in the fire pit for evening hot dog and marshmallow roasting. Please note, the piano and woodstove shown in the pictures are not available for renter use. Why "Nokomis"? Read about the inspiration for the name of this cottage
HERE
BEACH CLASSIFICATION:
We have categorized this property as having or being near a sandy beach. More specifically for this property - it is located directly on a sandy beach.
NEED EXTRA ROOM?
Just a short distance away, this guest suite can accommodate another couple (2 guests), while remaining close to the rest of the group. Click
HERE
to visit the Owls Head Guest Suite property page.
Details
BOATS INCLUDED? None, however SUP & Kayak Rentals are available in Port Clyde at Port Clyde Kayaks 20 minutes south, or from Maine Sport, 20 minutes north in Rockport. Both deliver to the property. Sometimes, if the order is big, Ducktrap Kayaks will deliver as well to this property.

LINENS & TOWELS: The rental of this property includes all bed linens and towels. Beds will be made up upon arrival and there will be one bath towel and wash cloth per listed occupancy, two hand towels per bathroom, one bath mat per full bathroom, and two kitchen towels in the kitchen. Additional bath towels can be rented.

SECURITY DEPOSIT: No, the owner of this property does not require a security deposit, however, guests are still financially responsible for non-accidental damages at the property.

PROPERTY SPECIFICS:
Cleaning: The property will be professionally cleaned before and after the rental with the cleaning fee. Above normal cleaning charges will be billed to guest at $45 per hour
Washer & Dryer: Yes
Dishwasher: Yes
Coffee Maker: Yes, Standard automatic drip with filters
Trash Removal Service: Picked up on Fridays
Water Source: Well water - potable
Air Conditioning: No, but there are fans are located in each bedroom
Heat Source: Furnace
Fireplace/Woodstove Usable: No
Outdoor Firepit: Yes, small campfires on the beach in front of cottage are permitted
Internet Access: Yes, with Wi-Fi
TV: Yes, with expanded basic cable service in living room, basic cable in 1st-floor bedroom
Grill: Propane Gas Grill
Closest Shopping Village: Rockland, 4.5 Miles away
Number of Restaurants within 5 Miles: 20 Plus
Water Frontage: Yes
Property Good For Fisherman: No
Beach Access: Yes
Dock/Pier Access: No
Additional Amenities: Minimum Standards List
Floor Plan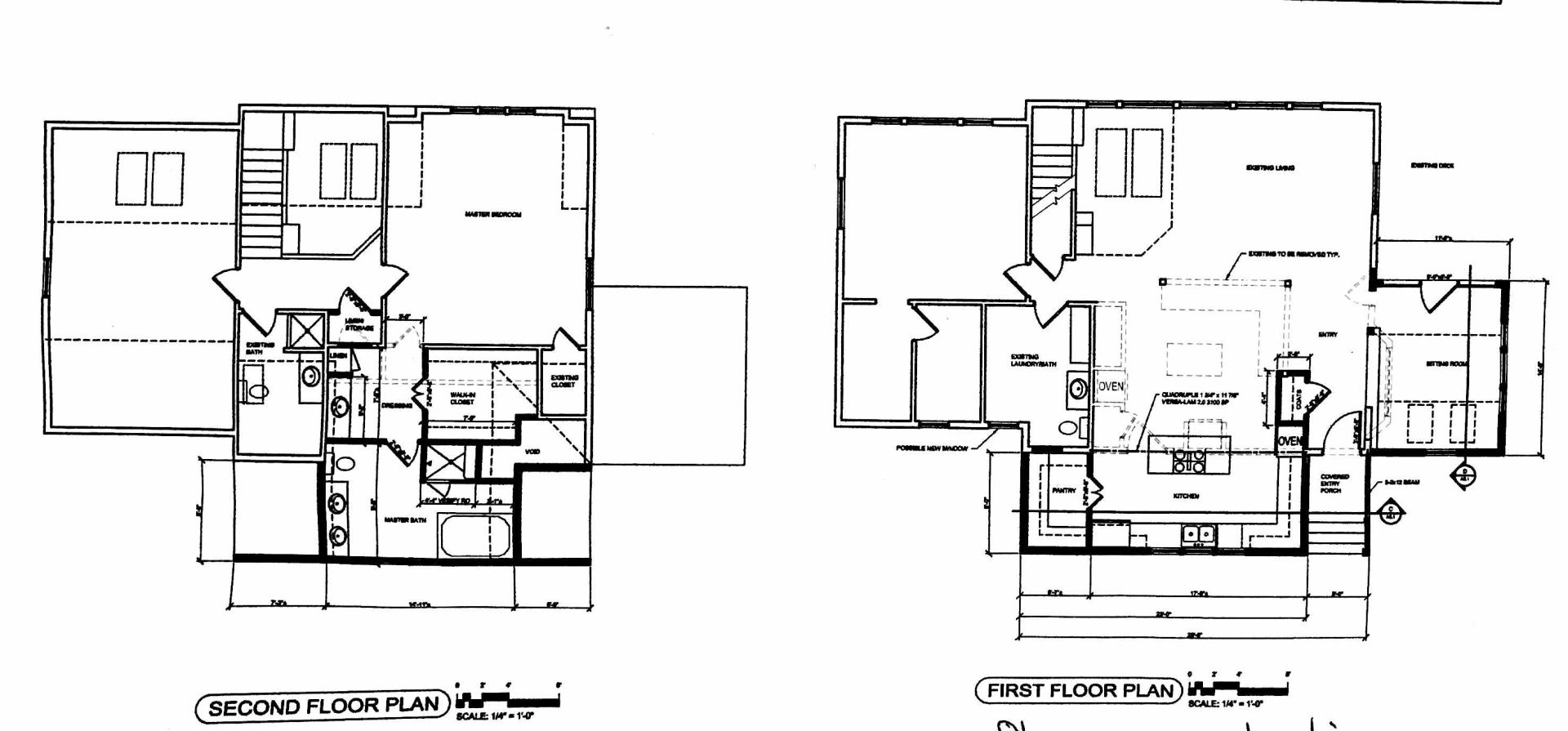 Exploring Area
Map
Calendar
Aug - 2022
S
M
T
W
T
F
S

1

2

3

4

5

6

7

8

9

10

11

12

13

14

15

16

17

18

19

20

21

22

23

24

25

26

27

28

29

30

31
Sep - 2022
S
M
T
W
T
F
S

1

2

3

4

5

6

7

8

9

10

11

12

13

14

15

16

17

18

19

20

21

22

23

24

25

26

27

28

29

30
Oct - 2022
S
M
T
W
T
F
S

1

2

3

4

5

6

7

8

9

10

11

12

13

14

15

16

17

18

19

20

21

22

23

24

25

26

27

28

29

30

31
Nov - 2022
S
M
T
W
T
F
S

1

2

3

4

5

6

7

8

9

10

11

12

13

14

15

16

17

18

19

20

21

22

23

24

25

26

27

28

29

30
Dec - 2022
S
M
T
W
T
F
S

1

2

3

4

5

6

7

8

9

10

11

12

13

14

15

16

17

18

19

20

21

22

23

24

25

26

27

28

29

30

31
Jan - 2023
S
M
T
W
T
F
S

1

2

3

4

5

6

7

8

9

10

11

12

13

14

15

16

17

18

19

20

21

22

23

24

25

26

27

28

29

30

31
Feb - 2023
S
M
T
W
T
F
S

1

2

3

4

5

6

7

8

9

10

11

12

13

14

15

16

17

18

19

20

21

22

23

24

25

26

27

28
Mar - 2023
S
M
T
W
T
F
S

1

2

3

4

5

6

7

8

9

10

11

12

13

14

15

16

17

18

19

20

21

22

23

24

25

26

27

28

29

30

31
Reviews
Page: 1 of 2 Write a Review

Property Manager

The On the Water in Mane team is a delight to work with, thoroughly professional and personable.

Property

Nokomis Cottage is our favorite. Its location on the water, easily accessed is perfect. The house itself is a gem, beautifully furnished, with all windows letting in full-frontal views of the water and sky.

Property Manager

The team at OTWM has always been and remains outstanding and a pleasure to work with.

Property

We love the property, the wild life (we bought 160lbs of seed for the three weeks), and the view. Keeping the shrubs trimmed down a bit ocean side is great so one can see out from the home.

Property Manager

Prompt and helpful in all communications. Thank you!

Property

We had an amazing week at Nokomis cottage. The home is comfortable and well appointed, and absolutely beautiful. Our favorite part was the ocean view and feeling of complete relaxation.

Property Manager

Communication is excellent and delivery friendly; lots of good information for every purpose. It's difficult to choose one favorite feature, so I'll name several. Privacy, beach, kitchen, aesthetics.

Property

Property Manager

The entire staff at OTWM are terrific. Weve known the owner Tiffany and manager Meg for 6 years now and they are absolutely terrific to work with. They run the business like a very well oiled machine and they take pride in every property under their management. Well done!

Property

Jodi and I love Nokomis. We treat it as if we own it and are deeply attached to it. I strongly suggest that the front hedges get trimmed by about 4 feet at least because the view is significantly obstructed. Fro the amount of the elite property we pay, the view is a huge part of our enjoyment and reason for renting.

Property Manager

My experience working with the folks of On The Water In Maine has been wholly positive. I appreciated how they far they went to assist me in finding Nokomis Cottage after my first choice fell through. I really like all the information provided, which is well-written, comprehensive, and has a great "tone of voice." I give On The Water In Maine an A+ in communication.

Property

We loved the immediacy of Nokomis Cottage. Easy access through the front, and off the back a brief yard and then rocks, water, and at low tide a walkable sandy beach. The cottage itself has an open floor plan: kitchen & dining area flow into a living room whose windows offer a panoramic view of the bay which is dotted with tiny storybook islands (bring binoculars). The interior is lovely, with a clean & artful aesthetic. We appreciated all the books, the artwork, the airiness& plentiful light. The kitchen is such a pleasure to cook in, very well supplied with all the tools one needs, and the appliances are superb. We loved hearing & watching the loons, and were thrilled to see a pair of seals playing close by. The bird feeders close to the deck were another treat with so many friendly chickadees.

Property Manager

As always, the logistics and paperwork with On the Water in Maine worked seamlessly.

Property

Beautifully appointed home right on the beach.

Property Manager

On the Water in Maine makes it so easy to arrange your stay in Maine. They are very professional, reliable and are available should something come up. They make your stay hassle-free.

Property

Such a beautiful cottage! The view of the beach and the morning sunrise was spectacular. We had a wonderful time and plan to return next summer.

Property Manager

Very easy ,organized,a pleasure seeing a company run this well.

Property

The Nokomis beach house has everything you would want in a beach rental.Very high quality furnishings for a rental. My wife said if she would buy a house in Maine this would be the one.

Property Manager

Always a pleasure.

Property

Excellent location nearby Rockland. Pretty view. House is very comfortable.

Property Manager

On the Water In Maine is a superior rental agency that goes above and beyond simply serving as an "agent". They are very friendly to work with and it feels like you are talking to family (that you like!).

Property

This was by far the finest property in which we have stayed in Maine! We have always loved water views and access to the water, but Nakomis Cottage is top of the line. Our favorite features would be the beauty of the house inside and out and the closeness to the water.

Property Manager

Very efficient and helpful staff. Easy to make reservations, sign contract, and rental payment process.

Property

Beautiful appointed house. Very relaxing property with beach access. It was hard to leave.

Property Manager

Every time we called as we prepared for our trip, your staff was courteous and willing to answer our questions. This was our first visit to Maine so we had many :) They offered suggestions when we asked and never seemed rushed or too busy for us. I have already recommended your agency to several since we have returned home. We loved our visit to Maine!

Property

You always take a chance when renting a property site unseen. The photos from the web looked amazing. Truly, the property exceeded our every expectation! Gorgeous home, comfortable amenities and a view that was spectacular. We stayed with another couple and we all remarked at how this rental was the nicest we had ever stayed in...kuddos to your agency for a warm and inviting welcome. We have never gone on vacation and stayed in a place that beckoned us to come and rest - so refreshed after our week!

Property Manager

Good experience.

Property

We absolutely loved the cottage, its location right on the beach, its view, the outdoor fire pit, great bedrooms... Simply a fantastic experience overall.

Property Manager

On the Water in Maine and the staff are fantastic. We know that there are other options in this area but we know that if there is an issue, they'll resolve it immediately. Everyone is always willing to give us answers and referrals. We sincerely look forward to our communications with Tiffany, Justin, Mary, Meg and Kelsey. They are the Dream Team! We love carving out time to stop by the office just to say 'hi!' They're all wonderful.

Property

We love Nokomis and think that the location simply cannot be beat! We love the house and its adjacency to the towns of Rockland, Rockport and Camden. We can spend one of our 2 weeks simply sitting and staring out the windows, hour after hour. The deck is wonderful and the chairs sitting on the shore are just lovely. We can sit and watch the sun and moon rise each night- it's devine!

Property Manager

I worked with Meg in selecting Nokomis. She is a delight, and was so helpful. The paperwork and communications throughout were spot on and timely. The check in and check out went flawlessly. You really have it all down pat!

Property

We just loved our stay at Nokomis Cottage. It is the nicest rental property we have stayed in. Every convenience was at our finger tips. The kitchen is so well equipped, and we were so happy about having the lobster pot and crackers for our use. It didn't feel like we were in a vacation rental. It felt like we were in someone's well decorated, well appointed and loved home. Everything was so comfortable--the furnishings and beds, etc. We spent hours and hours on the deck, dining, relaxing and eating our meals. Loved the Adirondack chairs and the fire pit and enjoyed low tide walks on the beach. Now for my favorite thing: THE VIEW!!!! From every room and the private secluded lot! I felt it hard to concentrate on my book as I just wanted to look at the beautiful view. Love, love, love Nokomis--I cried when I left (I know, but it did bring tears to my eyes) We will go again. It was perfect!

Property Manager

The firm is very easy to work with. All depictions are honest and they maintain the homes well.

Property

The location of this gem of a cottage is an added bonus. Not only does it have a quiet, sandy beach, but it is short distance from Rockland and Camden.

Property Manager

Working with Justin and Tiffany an their staff is a real pleasure. Communicating with the company is an easy, seamless, and comfortable experience. All of us felt that we were welcome and valued guests.

Property

Our stay at Nokomis Cottage for the last two weeks was absolutely wonderful and exceeded my expectations. My grown children loved the experience. Our favorite features were the beach, the rock-surrounded (and safe!)campfire site where by day we enjoyed sitting and reading and watching the water activity from the Adirondack chairs. During camp-fire lit evenings (or without the fire in the dark to enjoy moonrises and the stars) each and every night was a magical experience.

Property Manager

Property

Property Manager

Everyone we made contact with at On the Water in Maine was very friendly and professional. We look forward to being able to rent a property from you all again soon! We would definitely recommend you all to anyone!

Property

Where do I begin? This property has the most amazing view. Everyday there was something different to see. We were also very quickly introduced to the song birds and shore birds of Maine, as this property is surrounded by each. This property is very well furnished with everything you could possibly need. We especially enjoyed sitting by the outside fire pit at night and drinking coffee watching the sunrise in the morning. If you need a place to unwind and forget about any stressors in your life, this is the place to do just that! We can't wait to share this experience with our friends and family. We did travel 1-2 hours from the property for the activities we did. The Hardy Cruise Puffin Tour was fantastic as was the trip we took to Acadia.

Property Manager

Excellent agency to work with! You make everything so easy! What a professional team that you have!

Property

Nokomis is a delightful and beautiful home. We loved the waterfront location and the fantastic view. The owners of the home have created an inviting and relaxing home for stay of their renters.

Property Manager

Accommodating and very eager to find a property you'll be happy with.

Property

Loved it - the view out the window, the space in the house - nice and clean and sparse. Loved location to Rockland and other places.

Property Manager

See above - Excellent!

Property

Tiffany and Justin, Our family reunion in Maine this year has been a family event and celebration long over due since our return back home to Maine from Park City, Utah and our stay at Nokomis Cottage could not have been better! Thank you and your entire team! The location, views, and condition of the home and property surpassed our expectations and being only 12 miles outside Camden, allowed Gail and I to easily be with our extended family throughout the week! Also your reservation and confirmation process, check-in process and helpful emails with directions, updates and information about the area and property were perfect and found to be extremely helpful for all in our family during our stay! It very well may become a new traditional for our family to stay at Nokomis Cottage in future years! Thank you both again! All our best, Gail and Flint Decker

Property Manager

You are the consummate professionals. As such, you are always cheerfully available and helpful. We arrived at Nokomis Cottage and it was spotlessly clean. Your have an exceptional cleaning staff.

Property

The house is truly wonderful, well laid out, beautifully furnished, and very comfortable. The best features are the magnificent view from the inside, the fire-pit and the view from the Adirondack chairs surrounding the fire-pit, and the beach.

Property Manager

On the Water in Maine went above and beyond in accommodating our requests and made the entire rental process easy. Inquiries were promptly addressed, and everyone was helpful and friendly.

Property

Spectacular views and luxury accommodations helped make a most memorable vacation. The living space makes one feel connected to the water and the beach. Beach access and proximity to the channel islands are perfect for building sandcastles on the beach or exploring nearby islands on kayak. Our little boys enjoyed daily hermit crab hunting, making s'mores by the beach fire, and painting outside. Everyone in our family enjoyed their stay!
Disclosures
Smoking Is Not Permitted anywhere on or inside of any of our rental properties nor are those who may partake in tobacco smoking allowed to occupy any of our properties.

Occupancy may not exceed what is posted for each home. Maximum occupancy could include infants and children.

Amenities offered through On the Water in Maine Inc. are not available at all the properties we offer for rent. Boat Rentals through Maine Watercraft Rentals Inc. are offered Sunday morning to Friday after 4pm and include free delivery to the property. Check with an agent to find out what boats are available to rent at this property, or, when you process the booking here online, only the boats available for the property will be listed as available to rent.

Please see our Rental Guidelines Page for further questions regarding how to book this property and additional charges and fees. Contact a reservation agent for more details or to ensure you are booking the right property for you.
Town Info - Owls Head / Rockland / South Thomaston
Still rooted in its historic past, Rockland's downtown is a designated National Historic District, with vivid examples of Italianate, Greek Revival, and Colonial architecture. Here you'll find a small city experiencing a renaissance, anchored by the first-class Farnsworth Art Museum and the Wyeth Center. Home to a substantial collection of Wyeth family artworks, the Farnsworth is one of the finest regional art museums in the country, with a spec...
Learn More
Similar Properties