Sleeping Arrangement
Bedroom 1- Main Level
1 Queen
Bedroom 2-2nd Floor
1 Queen
Bedroom 3- 2nd Floor
2 Twins
Property Info
THIS PROPERTY ONLY RENTS ON A SATURDAY TO SATURDAY SCHEDULE - 7 NIGHT MINIMUM REQUIRED

ROOM LAYOUT:
1st Floor- Kitchen/ Dining Area, Living Room, Queen Bedroom, Tub/ Shower Bathroom, Deck
2nd Floor- Queen Bedroom, Tub/ Shower Bathroom, Bedroom w 2 Twin beds

DOGS PERMITTED? Dogs are considered at this property. All dogs must first meet our Pet Guidelines to be considered. J2
Located on Crawford Lake, Sunfish Cottage is a great spot for a family looking to spend some time outdoors. Enjoy kayaking, fishing, and swimming from the private dock.
This 3 bedroom home underwent some updating the winter of 2013-14 including new bathrooms, furnishings and mattresses, bedding and towels. If you are looking for a comfortable family destination property- Sunfish Cottage is perfect for you. Plus, it is a reasonable drive to get to the ocean side downtown destinations of Camden or Rockland!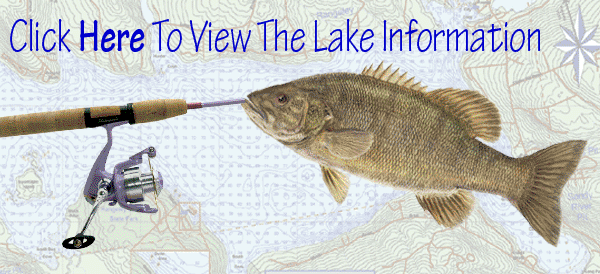 Details
BOATS INCLUDED? No, but if you are looking to rent canoes, kayaks or SUPs, Maine Sport or Ducktrap Kayaks offer those and can deliver them to the Property.

FISHING TRIPS: This is a great property to go fishing from. Maine Guide Mike Kinney can take Guests fishing and will pick them right up at the dock in his boat. Contact Mike through his website at http://mikekinneymaineguide.com/ to reserve a guided fishing trip on Crawford Pond.
LINENS & TOWELS: The rental of this property includes all bed linens and towels. Beds will be made up upon arrival and there will be one bath towel and wash cloth per listed occupancy, two hand towels per bathroom, one bath mat per full bathroom, and two kitchen towels in the kitchen. Additional bath towels can be rented.

Security Deposit: No, the owner of this property does not require a security deposit, however, guests are still financially responsible for non-accidental damages at the property.

PROPERTY SPECIFICS:
Linens & Bath Towels: Yes, one set of bed linens and one bath towel set for each guest are included (beds are made up prior to guest arrival)
Washer & Dryer: Yes, shared with neighboring cottage (located in garage between neighboring cottage and Sunfish Cottage)
Dishwasher: Yes
Cleaning: The property will be professionally cleaned before and after the rental. Anything above normal cleaning charges will be billed to guest at $35 per hour
Coffee Maker: Yes, combination standard automatic drip with filters and K-Cup
Internet Access: Yes, with Wi-Fi
TV: Flat Screen TV in Living Room with DVD and cable
Grill: Propane Gas Grill
Air Conditioning: Yes, one unit in the living room as well as fans in each bedroom
Heat Source: Gas Monitor Heater
Usable Fireplace: No
Outdoor Firepit: No
Trash Removal Service: Included with rental
Water Source: Well Water
Closest Shopping Village: Rockland, 12.8 miles away
Number of Restaurants within 5 Miles: 5
Water Frontage: Yes, directly on Crawford Lake
Beach Access: No sandy beach
Dock/Pier Access: Yes - there is a pier that goes out from the shore that has about 3 feet of water at the end of it during normal lake levels. A swim float located just offshore is shared with a neighboring property and available for all Guests to use.
Additional Amenities: Minimum Standards List
Property Good For Fisherman: Yes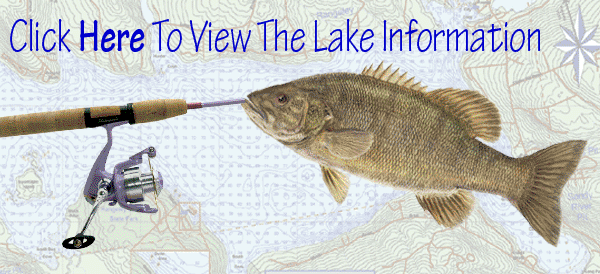 Exploring Area
Map
Calendar
Sep - 2020
S
M
T
W
T
F
S

1

2

3

4

5

6

7

8

9

10

11

12

13

14

15

16

17

18

19

20

21

22

23

24

25

26

27

28

29

30
Oct - 2020
S
M
T
W
T
F
S

1

2

3

4

5

6

7

8

9

10

11

12

13

14

15

16

17

18

19

20

21

22

23

24

25

26

27

28

29

30

31
Nov - 2020
S
M
T
W
T
F
S

1

2

3

4

5

6

7

8

9

10

11

12

13

14

15

16

17

18

19

20

21

22

23

24

25

26

27

28

29

30
Dec - 2020
S
M
T
W
T
F
S

1

2

3

4

5

6

7

8

9

10

11

12

13

14

15

16

17

18

19

20

21

22

23

24

25

26

27

28

29

30

31
Jan - 2021
S
M
T
W
T
F
S

1

2

3

4

5

6

7

8

9

10

11

12

13

14

15

16

17

18

19

20

21

22

23

24

25

26

27

28

29

30

31
Feb - 2021
S
M
T
W
T
F
S

1

2

3

4

5

6

7

8

9

10

11

12

13

14

15

16

17

18

19

20

21

22

23

24

25

26

27

28
Mar - 2021
S
M
T
W
T
F
S

1

2

3

4

5

6

7

8

9

10

11

12

13

14

15

16

17

18

19

20

21

22

23

24

25

26

27

28

29

30

31
Apr - 2021
S
M
T
W
T
F
S

1

2

3

4

5

6

7

8

9

10

11

12

13

14

15

16

17

18

19

20

21

22

23

24

25

26

27

28

29

30
Reviews
Write a Review
Property Manager
Everyone was great. Thank everyone for a great time. Your agents were professional and very understanding. Very pleased.
Property
Property Manager
As I said earlier, it became very apparent that Tiffany has the customers satisfaction as a top priority. She went out of her way to bring a cooler and ice to our house late on Saturday night when we discovered the refrigerator wasn't working. She then made sure that a replacement fridge was acquired and delivered the next day. It is expected that things break or go wrong with rental properties, but how the business responds to those problems is what makes the difference.
Property
Property Manager
Very friendly and responsive.
Property
Property Manager
Property
Property Manager
on the water has always been professional with all of the dealings of rentals but they also add their personal touch. very comfortable people to talk to.
Property
the cottage was nice. the views of the pond right outside the doors was beautiful. even though much of our stay was cloudy, the inside of the cottage was bright because of all the window area and the openess of the interior. very serene and peaceful. already planning on returning.
Property Manager
We have rented with On the Water for many years now and will continue to do so. Even though the company has expanded, they still provide the best customer service to ensure families have the best vacation possible.
Property
We enjoyed Sunfish cottage. We appreciated the unobstructed views of the lake and the loons! The lake was quiet and the fishing great. The dock was perfect for putting in our canoe. The neighborhood was quiet and peaceful.
Property Manager
Property
Property Manager
Property
Property Manager
On the Water Maine was easy to work with and the house was provided with all the necessary amenities for a week-long stay.
Property
Great house in an excellent location. Beautiful sunrises over the lake every morning can be seen right from the porch. The house has a nice dock in a quiet cove that is great for swimming.
Property Manager
Everythjng went fine during our stay and we did required any Assistance from the folks at On the Water.
Property
The Sunfish cottage is a very nice cottage in a beautifull, bucolic setting in the deep woods close to Crawford Pond. It has all of the necessities and high speed internet. Theres nothing like an earl morning coffee on the deck overlooking the lake.
Property Manager
The agency was very easy to work with and not in your face.
Property
The Sunfish Cottage was a nice location. The lake was extremely clean and clear. My son dropped his phone in the lake by the swim dock and was actually able to find it. That is how clean it is. The fishing was excellent.
Property Manager
Excellent staff - - friendly and helpful
Property
Great spot on the lake!! walked out to dock and fishing! Quiet/peaceful place. had everything we needed!
Property Manager
On the Water in Maine answered all of my questions, gave me excellent advice and helped in every way I needed to make the vacation PERFECT. Justin was calm and very easy-going when our dog puked on the carpet. I expected a different response from him and felt so grateful that he not only cleaned up the stain, but that he we understanding of the situation. THANK YOU!!!
Property
The location was perfect for my family. We spent most of our time on the dock and on the water. We loved that the pond didn't have a lot of traffic on it and that everything was so quiet.
Property Manager
Property
Property Manager
From the initial booking, everyone extremely friendly and helpful! We loved the book On the Water in Maine provided at the rental! It gave us many ideas of things to do as first time visitors!
Property
We loved staying at Sunfish! The property was wonderful! The information provided to us made our first trip to Maine easy and enjoyable! We look forward to coming back again!
Property Manager
Property
Property Manager
Very knowledgable of the properties. The whole process was easy from start to finish. No hidden costs or fees.
Property
It was the perfect size for our family: 2 adults, a teenager, and grammie. The pond was a nice size for kayaking: smooth water and not a lot of big boats. The deck was a perfect t spot to enjoy coffee first thing in the mornings and a glass of wine last thing at night. It's better than what the pictures showed it to be.
Property Manager
On the water in Maine Inc. had very good communication and instructions. It was very clear what the rules were for checking in and out of the rental. Instructions on navigation to the property were also very concise.
Property
Crawford Pond is a beautiful, quiet pond. The house was perfect for our family and we enjoyed swimming to the float and some lovely kayak rides. It was a wonderful vacation.
Property Manager
always a pleasant greeting when contacting On the water in Maine. issues are addressed immediatley
Property
The house is perfect, everything we need and fantastic access to lake
Property Manager
Our experience was very positive, check-in and check-out were very easy. When I had problems with the TV due to my mistake, the person working with me was very cordial and patient in helping me figure out how to get it to work again.
Property
The house was very clean and nicely decorated, and is on an ideal location in the woods only yards from the most beautiful lake that you could imagine. We had a fantastic breeze coming through the many windows, and view from the living room/deck onto the lake was one of our favorite things. There was nothing like looking out on the lake in the morning while drinking a cup of coffee and hearing the wildlife. We were very fortunate that the weather was beautiful, and we thoroughly enjoyed our all too short week in the Maine mid-coast area and hope to be able to come back again next year.
Property Manager
All interactions with the agency and staff were very good. They responded quickly to my emails. Justin was very nice and made sure we were well taken care of and that all our needs were met.
Property
We loved the style of the house. We liked the large kitchen table. We spent a lot of time around it eating and playing games as we enjoyed looking at the beautiful lake. There was a large screen TV in the living room which was a nice feature and the house was very clean.
Property Manager
Can't say enough great things about On the Water in Maine, everyone has been so nice and helpful. We have rented before from them and will rent again from them.
Property
We loved the cabin, it was warm and cozy. The location on the lake was perfect but would have been better if the weather was nicer (it rained most of the week).
Property Manager
Ben was very helpful and resourcful in arranging our initial stay.
Property
Very clean and cozy. We all felt at home inside and most of what we needed was already there.
Property Manager
Justin was very responsive and helpful and our rented boat was waiting when we arrived. Very pleased with On the Water in Maine!
Property
Sunfish cottage was a great home on a lovely lake! The house was very comfortable and clean and the location was perfect for swimming, boating, and fishing. Our family had a great time!
Property Manager
On the Water in Maine responded to every need within minutes. We never worked with a better agency
Property
Sunfish Cottage is the perfect size for 4-6 people. We love the new furniture and beds, everything was so comfortable. Never slept so well away from home. We found everything we needed in the kitchen.
Disclosures
No Smoking is permitted anywhere on or inside of any of our rental properties nor are those who may partake in tobacco smoking allowed to occupy any of our properties.

Occupancy may not exceed what is posted for each home. Maximum occupancy could include infants and children.

Boat Rentals and other amenities offered through On the Water in Maine Inc. are not available at all the properties we offer for rent. Boat Rentals through Maine Watercraft Rentals Inc. are offered Sunday morning to Friday after 4pm and include free delivery to the property. Check with an agent to find out what boats are available to rent at this property, or, when you process the booking here online, only the boats available for the property will be listed as available to rent.

Please see our Rental Guidelines Page for further questions regarding how to book this property and additional charges and fees. Contact a reservation agent for more details or to ensure you are booking the right property for you.
Town Info - Union, Hope & Warren
The town of Union lies about 15 miles west of Rockland on Route 17, at the center of Knox County's inland agricultural region. Union is noted for its blueberry fields, dairy farms, winery's, apple orchards, wood lots and sparkling lakes and ponds a distinction it shares with the neighboring towns of Hope & Warren.
Learn More