| | |
| --- | --- |
| Guests | 5 |
| Bedrooms | 2 |
| Bathrooms | 1 |
| Allows Pets | Yes |
| Property Size | 800 sq. ft. |
Property Info
THIS PROPERTY ONLY RENTS ON A SATURDAY TO SATURDAY SCHEDULE - 7 NIGHT MINIMUM REQUIRED

ROOM LAYOUT:
Cottage- Kitchen, Living Room with Pullout sofa, Dining Area, Queen Bedroom, Bedroom with 2 Twin beds, Stall shower bathroom, Screened Porch
DOGS PERMITTED? Yes, however only non-shedding dogs under 25 lbs are considered at this property. All dogs must first meet our Pet Guidelines to be considered. J1NS<25LBS
Piper Cove sits right on the water and offers all of the peace, tranquility and beauty that people expect when coming to Maine. The cottage enjoys afternoon sun, spectacular sunsets, and a great dock for swimming, boating or fishing. Quantabacook Lake has great bass fishing as well as beautiful water to swim.

Fully renovated in 2013-14, this completely updated and remodeled antique cottage has vaulted ceilings with exposed beams, comfortable furnishings, a nicely appointed kitchen, 2 cozy bedrooms and a shower bathroom. A screened porch with seating and a dining table as well as outside seating and table, fire pit and hammock provide a great place to relax and enjoy the fresh air.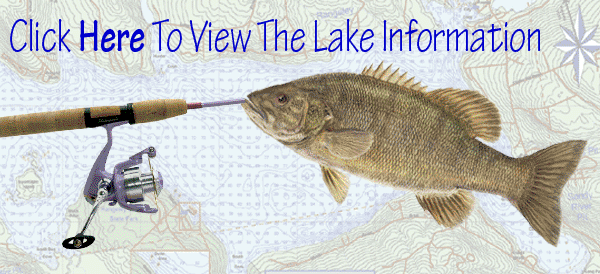 Details
BOATS INCLUDED? None, however if you are looking to rent kayaks, Maine Sport or Ducktrap Kayaks offer those and can deliver them to the Property.

CLEANING FEE: Not Required.

SECURITY DEPOSIT: No, the owner of this property does not require a security deposit, however, guests are still financially responsible for non-accidental damages at the property.

Property Specifics:
Linens & Bath Towels: Yes, one set of bed linens and one bath towel set for each guest are included (beds are made up prior to guest arrival)
Cleaning: The property will be cleaned before and after the rental. Above normal cleaning charges will be billed to guest at $30 per hour
Air Conditioning: No - but fans are located in each bedroom
Heat Source: Propane Monitor Heater
Washer & Dryer: Yes
Dishwasher: No
Coffee Maker: Yes, Combination standard automatic drip with filters and K-Cup
Internet Access: Yes, DSL with Wi-Fi
TV: Smart TV with Netflix streaming access and Dish Network satellite service
Grill: Propane Gas Grill
Usable Fireplace: No
Outdoor Firepit: Yes, guests must provide their own firewood
Water Source : Well water, OK to drink from tap
Trash Removal: Included with rental. Put in Searsmont trash bags and picked up on Saturdays
Closest Shopping Village: Belfast, 9.1 Miles away
Number of Restaurants within 10 Miles: 10+
Water Frontage: Yes, Directly on Quantabacook Lake
Beach Access: No, Gravelly walk-in access
Dock/Pier Access: Yes, private swim/boat dock
Additional Amenities: Minimum Standards List
Exploring Area
Google Map
Calendar
Feb - 2018
S
M
T
W
T
F
S

1

2

3

4

5

6

7

8

9

10

11

12

13

14

15

16

17

18

19

20

21

22

23

24

25

26

27

28
Mar - 2018
S
M
T
W
T
F
S

1

2

3

4

5

6

7

8

9

10

11

12

13

14

15

16

17

18

19

20

21

22

23

24

25

26

27

28

29

30

31
Apr - 2018
S
M
T
W
T
F
S

1

2

3

4

5

6

7

8

9

10

11

12

13

14

15

16

17

18

19

20

21

22

23

24

25

26

27

28

29

30
May - 2018
S
M
T
W
T
F
S

1

2

3

4

5

6

7

8

9

10

11

12

13

14

15

16

17

18

19

20

21

22

23

24

25

26

27

28

29

30

31
Jun - 2018
S
M
T
W
T
F
S

1

2

3

4

5

6

7

8

9

10

11

12

13

14

15

16

17

18

19

20

21

22

23

24

25

26

27

28

29

30
Jul - 2018
S
M
T
W
T
F
S

1

2

3

4

5

6

7

8

9

10

11

12

13

14

15

16

17

18

19

20

21

22

23

24

25

26

27

28

29

30

31
Aug - 2018
S
M
T
W
T
F
S

1

2

3

4

5

6

7

8

9

10

11

12

13

14

15

16

17

18

19

20

21

22

23

24

25

26

27

28

29

30

31
Sep - 2018
S
M
T
W
T
F
S

1

2

3

4

5

6

7

8

9

10

11

12

13

14

15

16

17

18

19

20

21

22

23

24

25

26

27

28

29

30
Reviews
Write a Review
Property Manager
We had a wonderful experience as always.
Property
The only thing we missed at this cottage was a fireplace. But then as warm as it was we probably would not have used it. It was a perfect site with a perfect lake. My husband fished and fished. Catch and release. It was the challenge he loved. We felt like On Golden Pond. The loons even greeted us on our arrival.
Property Manager
Property
Property Manager
This was a our third rental with On the Water in Maine and each experience has been excellent. On the Water in Maine delivers a well-appointed property and it is exactly as described. We will continue to rent from On the Water in Maine for this reason.
Property
This was our second stay at Piper Cove. We returned because the camp is wonderful and the amenities are excellent. Beautiful lake with eagles, loons and views of the Milky Way at night. The cabin is well-appointed and has laundry which is definite plus. The dock on the lake faces south. If you enjoy seclusion with the ability to travel to the coast and Down East, you will enjoy Piper Cove.
Property Manager
Always easy and a joy
Property
Very clean, beautiful quiet spot, nice grill and outdoor table, dock, etc
Property Manager
Property
Property Manager
Great company to work with. They are thorough and make sure they have covered everything.
Property
Beautiful cabin with a wonderful view and location. The cabin was in great shape and was fresh and clean.
Property Manager
This is our second rental with OtWiM and it was a great experience. The camp we had this time was much better furnished than the one we had in 2013 and I attribute this to OtWiM and what they expect from property owners. Justin was extremely helpful when we called with questions.
Property
Piper Cove is well appointed and furnished Maine camp, and it has a washer and dryer. Right on the water on Quantibacook lake, facing West. Access to the lake is easy via the dock for swimming or boating. We had loons, a screech owl at night and even a pair of bald eagles. Outdoor dining at the table is convenient and we had no bugs. Great screened porch. The camp has recently been totally remodeled making it very comfortable. Internet worked well. The neighbors at the camp next door were great folks and very helpful. Convenient to Belfast, Camden and Bar Harbor.
Property Manager
ON THE WATER PROPERTY RENTALS MADE THE RESERVATION PROCESS VERY EASY. INSTRUCTONS FOR EVERY THING IN THE HOUSE WERE COMPLETE.
Property
OUR STAY AT PIPER COVE COTTAGE WAS PERFECT. THE HOUSE WAS CLEAN AND ALL THAT WE NEEDED WAS AVAILABLE. THE LOONS ON THE LAKE AND PERFECT FISHING MADE FOR A GREAT WEEK.
Property Manager
Folks from On the Water are extremely helpful and professional.
Property
Piper Cove is a lovely cottage. The owners have paid great attention to detail and the setting is beyond gorgeous. We've stayed on several different lakes in Maine, but this one is the nicest -- big enough to get a little lost in a kayak, quiet and peaceful.
Property Manager
Ben at On the Water in Maine made the trip awesome yet again! We hope that we can have his assistance next year while renting a home on Megunticook Lake. Although the home is not handled through OTWM, we would still like to rent a boat and work with Ben. If not, we understand! Chad and Amy Gill
Property
The location is nice being right on the water. Too bad the deck was taken out mid-week. The deck is a really nice feature at Piper Cove!
Property Manager
Thanks to all the staff of On the Water in Maine for facilitating the entire rental process from beginning to end. Great communication in all aspects. You are a very pleasant group with which to work. You made everything so easy and provided us all the information we needed to fully enjoy the cottage and the surrounding area and activities. Ben's recommendations found in the guest binder helped create a couple of our fondest memories.
Property
Piper Cove provided us a home away from home for the perfect vacation. Comfortable, clean, quiet and cozy, with all the amenities we needed, in a great location on the lake, where we enjoyed swimming, fishing, and kayaking. We particularly enjoyed the outside patio which provided a picturesque setting for many meals. Piper Cove is conveniently located so that all destinations we found of interest were an easy drive.
Property Manager
Property
We stayed a Piper Cove last Summer for one week. It was everything you could ask for in a vacation. The accommodations were perfect. The view of the lake is the most tranquil beautiful view to wake up to every morning. It is still etched in my mind! The surrounding towns,the stores and market places are a delight to go to. Excellent restaurants and Lobster of course. we loved staying home and cooking as well. Piper Cove has all you need. We took a day trip to Arcadia National Park which was great and worth doing. Piper Cove was one of our best vacations!!!
Property Manager
Your agency is very easy to work with. Thanks!
Property
This house is adorable, clean and very well appointed. The house is situated very close to the water, and the view is unbelievable. We enjoyed sitting on the dock all day long, but especially at sunset. Plus it was really cool to hear the loons at night and swim in the lake. I am super picky about where I stay (can't handle anything gross), and I will definitely be staying here again.
Disclosures
Smoking Is Not Permitted anywhere on or inside of any of our rental properties nor are those who may partake in tobacco smoking allowed to occupy any of our properties.

Occupancy may not exceed what is posted for each home. Maximum occupancy could include infants and children.

Amenities offered through On the Water in Maine Inc. are not available at all the properties we offer for rent. Boat Rentals through Maine Watercraft Rentals Inc. are offered Sunday morning to Friday after 4pm and include free delivery to the property. Check with an agent to find out what boats are available to rent at this property, or, when you process the booking here online, only the boats available for the property will be listed as available to rent.

Please see our Rental Guidelines Page for further questions regarding how to book this property and additional charges and fees. Contact a reservation agent for more details or to ensure you are booking the right property for you.
Town Info - Lincolnville & Searsmont
Lincolnville is on the coast with lakes, ponds and the ocean beaches - while Searsmont is inland from Lincolnville and has several great ponds and lakes with great fishing. At popular Lincolnville Beach, sections of sand and pebbles (depending on the tide) draw visitors for play and relaxation. The shallow water is ideal for wading on a warm day.
Learn More